For long, luxury consumers have been coveting the 'Made in Italy' label on their garments. However, recent COVID-19-led disruptions have highlighted the need for reforms in this age-old industry. The industry needs to establish rules applicable to the Italian production system, says Andrea Rambaldi, Owner, FashionArt and President, Gruppo Moda Sport Calzatura of Assindustria Venetocentro. His company, which works with luxury leaders like Valentino, Armani, Ferragamo, Chanel, Lanvin and Yves Saint Laurent, plans to open its own production unit with around 20 subcontractors.
Currently, Italian luxury producers face multiple challenges including rising transport costs, pressure to reduce turnaround time and need to confirm to new sustainable strategies. They hope to resolve these issues post lockdown by making their supply chain more flexible and better organized in collaboration with artisan production networks
Highly fragmented production system
One of the foremost challenges forced by luxury makers in Italy is the complex production system in Veneto. The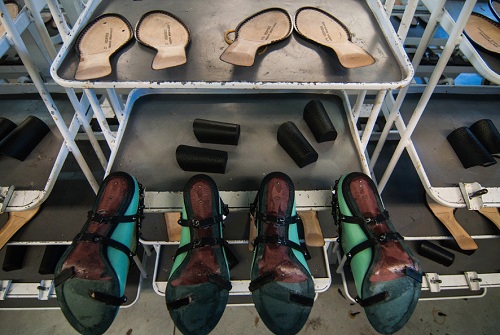 region is divided into a series of highly specialized districts including eyewear (Belluno), sportswear (Montebelluna), footwear (Riviera del Brenta) and leather (Vicenza). It houses over 10,000 companies that employ 73,000 workers. In 2020, exports from this region declined 11 per cent to €9 billion due to the pandemic, as per Unioncamere Veneto estimates.
Companies that managed to survive the crisis switched to making masks and medical devices. However, in the first quarter of 2021, demand for luxury products resurged with most orders coming from China. The Italian luxury production model relies on highly specialized small-sized companies. Vendors such as Fashion Art play an important role in ensuring compliance with deadlines, quality levels and cost controls in this production chain. The firm collaborates with the artisans to guarantee flexibility and speed. It has also started working with new brands.
The industry also suffers from lack of skilled workers, states Laura Dalla Monta, Owner, Confezioni Alice. It doesn't make standard products. Dalla Montà relies on a vendor to procure work for her business and handle the relationship with the brands. She does not have the required infrastructure to manage contracts and comply with brands' specifications.
Ilegal occupancy by Chinese brands
Another hurdle being faced by Italian luxury fashion industry is growing competition from Chinese companies in Veneto. As per Confartigianato Vento estimates, small Chinese-owned businesses now account for about 35 per cent of total production in the region. Most these Chinese companies operate illegally. Their production is of a lower level and standard, says Giuliano Secco, President, Confartigianato Veneto. Italian luxury brands are unaware of these subcontractors as the supply chain is managed by vendors who conceal these details from them.
To resolve these issues, some Italian suppliers plan to recruit skilled Chinese workers in their companies, while others plan to collaborate directly with Chinese firms. These firms plan to build long-term relations with luxury brands by encouraging more investments in personnel and machinery. Currently, these suppliers are struggling to fulfill orders in double-quick time. They wish to reward their workers for the efforts. But for this, the production model needs to change.