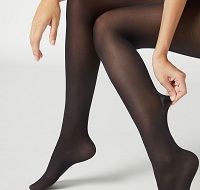 Driven by technological innovation and sustainability, the Italian hosiery sector is growing at a robust pace even in the midst of the global pandemic. As per a Knitting Industry report, pandemic has increased the sector's sustainability awareness and its use of eco-textiles. Alessandro Gallesi, President, ADICI, the Hosiery and Intimate Wear District Association point out, 63 per cent young consumers opted for sustainable products in 2020, as per a PwC survey. Gallesi advises companies to consider this trend while creating products.
Investments in sustainability increase
Hosiery producers are investing a lot of money in low environmental impact technology and materials. They are including green materials in their fashion collections, says Massimo Bensi, President, CSC, and Owner Manager, Calze BC. The CSC Enterprise Services Centre has offered its laboratory and skills to companies to develop sustainable and environmentally respectful products, informs Davide Bonassi, Director.
A world class company specialising in the creation and distribution of manmade fibers, Fulgar has committed to make its entire production process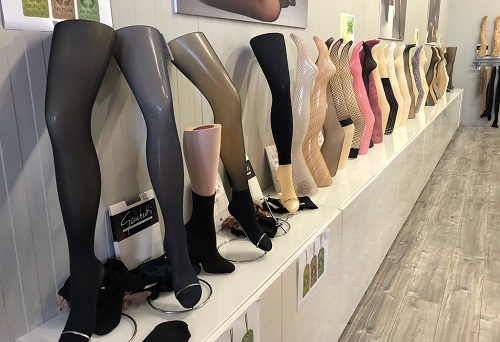 sustainable. Its eco-sustainable product portfolio includes EVO, a bio-based yarn made from castor oil, Q-NOVA, a fibre made from regenerated raw materials and AMNI SOUL ECO, a biodegradable polyamide.
Favored by national and international brands
Fulgar's products are being used by many Italian and international hosiery brands. For instance Calzedonia has once again chose Nylon 6.6 green Q-Nova yarn by Fulgar. This 100 percent Made in Italy eco-sustainable polyamide 6.6 yarn is Global Recycled Standard (GRS 2015-005 certified by ICEA) and EU Ecolabel certified.
Similarly, Sarah Borghi, a luxury Italian-made hosiery brand has chosen the Amni Soul Eco biodegradable yarn by Fulgar for its new capsule collection known as the Green Collection. The new-generation sustainable yarns offer outstanding comfort and durability to the consumers. Sarah Borghi has also included other Fulgar products like EVO and Q-NOVA in its Green line.
Duelegs Bbf Group's contemporary band Tightings uses Fulgar's EVO yarn for its Celeste model and Fulgar's Q-NOVA fibre for its Ambra model. These help the company combine looks, comfort and environmental awareness.
Maker of high-quality Made in Italy hosiery, Calzificio Schinell has also launched a range of eco-friendly tights using Q-NOVA recycled fibre by Fulgar while Donna BC has opted for Q-NOVA and EVO by Fulgar for products made with eco-friendly yarns. Fulgar has also launched its latest polyamide with antiviral and anti-microbial properties, reflecting its futuristic approach to sustainability.