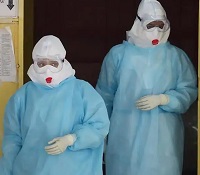 Seeking opportunities in times of adversity, Indian government is seriously thinking of allowing PPE makers to export nearly 50 lakh personal protective equipment (PPE) suits a month. Several industry bodies like AEPC and others have been urging the government to allow PPE export . As AEPC chairman, A Sakthivel points out exports would help manufacturers cover the financial losses suffered due to the COVID-19 pandemic. He says countries like Bangladesh, Indonesia, Pakistan and others have already lifted their ban on PPE exports and are receiving huge orders. Pakistan recently received $100 million worth export orders, which is likely to go up to $500 million. Similarly, Bangladesh has also received huge orders from countries like the US, Nepal, Sri Lanka and Kuwait. Hence, India too should tap this opportunity, Sakthivel urges.
As of now, India's exports for Covid-19 primarily comprise: hydroxychloroquine and paracetamol. While the former is being explored as a treatment, the latter is used to address Covid-19 symptoms such as fever and body ache.
Ramping domestic production capacity
Meanwhile, the government recently ramped up India's capacity to manufacture PPE kits and ventilators in collaboration with private players. Production is being led by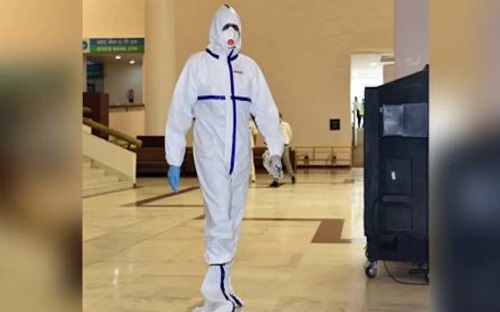 Empowered Group III under 'Make in India' initiative of the central government. The group includes top officers from the Ministries of textiles, external affairs, home affairs, and health & family welfare, besides officers of the Central Board of Indirect Taxes and Customs, the Defence Research and Development Organization, the Prime Minister's Office, and the Cabinet Secretariat.
Before February, India just had 20 PPE manufacturers but these have now grown to over 600. Similarly, the number of ventilators has grown to over 50 from eight before February. In all, India currently manufactures an estimated eight lakh personal protective equipment (PPE) kits and around 1,000 ventilators daily. Hence, industry leaders had been urging the government to allow them to first export PPE followed by ventilators, masks and later RT-PCR (testing) kits, along with reagents and swabs, among other products.
Growing export prospects
In response, the government has asked industry leaders to prepare their PPE equipment for global certification. For this, manufacturers would have to acquire a Conformité Européene or CE marking that would enable them to export their PPEs to the European Union, and a certification from the Food and Drug Administration (FDA) for the US market. This certification can be done in two ways - either the seller sends the PPE samples to these authorities or these agencies allow their accredited labs in India to certify manufacturers here. There are also certain functional requirements such as health and safety for different countries that these manufacturers would have to follow.