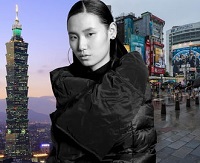 Often mistook to be a part of China, Taiwan is on a mission to establish its independent identity. Aiming to develop its industries independently, Taiwan's Ministry of Culture has stepped up efforts to promote all domestic industries, including fashion. In October, the ministry held the second edition of the Taipei Fashion Week in conjunction with other government bodies, publisher Hearst Taiwan and the Taiwan Textile Federation. The event aimed to promote local talent with names such as Shiatzy Chen, Douchanglee and Jamei Chen rubbing shoulders with up-and-comers Just in XX, UUIN and Fu Yue.
However, the real value of the Taiwanese fashion market can only be understood when it is not seen through the prism of its giant neighbour. The country sells four times more fashion products than those sold in Gulf states such as Qatar. Its super rich consumers make the country a major attraction for international luxury brands like Gucci, Louis Vuitton and Chanel, who are expanding their operations in the country.
However, all these brands have the same set of VIP customers which increases competition amongst them. If they wish to attract them, they need to launch strong exclusive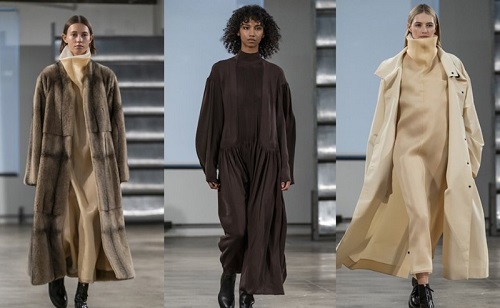 and limited-edition items. Home to one of the highest density of department stores and shopping malls in the world, the financial district of Xinyi in Taipei houses many luxury brands including Burberry, Bulgari, Louis Vuitton, Rolex, and Prada. Department stores in this district currently generate sales of TWD 60 billion a year (around $2 billion).
Emerging a world leader in performance textiles
Over the last 10 years, Taiwan has transformed itself into a world leader of functionally advanced, high performance and eco-friendly textiles. As figures from Taiwan's Ministry of Economic Affairs reveal, the country has over 4,300 textile manufacturers who produce over $13.5 billion worth of textiles every year. Around 70 per cent of the world's outdoor sportswear is made from Taiwanese textiles. Also, a few Taiwanese apparel and textiles factory owners have extensive business interests in the mainland.
This monopoly in textile manufacturing enables Taiwan to strengthen its exports to China; particularly of sportswear apparels. Many of the country's professionals are also being hired by Chinese brands to work in Shanghai, Beijing and other cities on the Chinese mainland.
Entry of Chinese and other brands increase competition
The exodus of Chinese and other international brands is threatening the existence of domestic brands who are struggling to gain market share over big international competitors. One such example is the Taiwanese brand Douchanglee, founded by Stephane Dou and Changlee Yugin in 1995, which aims to expand its operations in mainland China.
However, these brands are challenged by the travel ban imposed by China on Taiwanese individuals which also restricts them from making heavy investments in the country. They cannot invest in the domestic market as Taiwanese consumers having a good amount of disposable income are opting for famous international brands and those without are opting for affordable international brands like Mujis and Uniqlo. The products of Taiwanese designers do not cater to the mass market. They belong more to the premium category and are highly priced which hampers their sale.
China is not the only country that is challenging the existence of Taiwanese brands. Japan has long been the favorite for Taiwanese shoppers to adopt or adapt fashion. In recent years, many Korean brands too have been sweeping Taiwan's market. The country will therefore, need to step up efforts to engage with its partners.