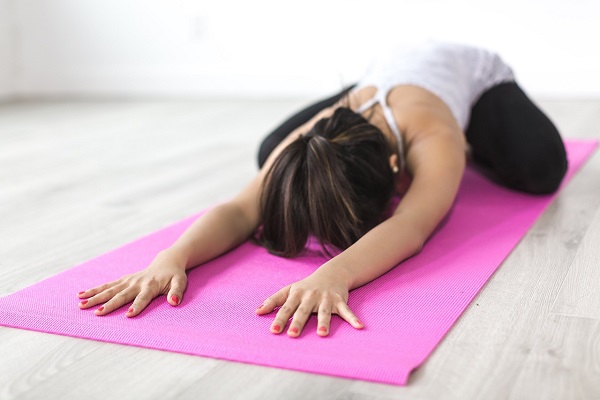 The pandemic if nothing else has proved that there is always a rainbow after the storm lifts, and that is the case with the global health and wellness industry as sales figures spiral up with customers increasingly purchasing apparels and accessories suited for their fitness regimes. Yoga as the most ancient exercise regime has become increasingly popular and this has propelled the sales of yoga clothing and running shoes, accessories such as wristbands and hairbands, yoga mats and blocks has taken a big chunk of the global fitness market pie.
Market poised to increase 7.8% from 2021 to 2030
A new report "Yoga Clothing Market by Product Type, End User, and Distribution Channel: Global Opportunity Analysis and Industry Forecast, 2021–2030" published by US-based Allied Market Research says, globally yoga clothing is doing extremely well and the market size is expected to reach $70,291.0 million by 2030 at a CAGR of 7.8 per cent from 2021 to 2030.
By specific product type, the bottom wear segment is estimated to witness the fastest growth, registering a CAGR of 8.1 per cent during the forecast period. The nylon-polyester-spandex blend of yoga pants, leggings, and fitted shorts for men, women, and children are flying off the online and offline racks. In 2020, when the pandemic was at its height and outside movement was restricted, the wellness segment was also doing extremely well unlike other apparel segments.
The women segment valued at $20,520.7 million accounted for 60.9 per cent of the total global yoga clothing market in 2020. During the pandemic years, a lot of people enrolled for yoga classes and this trend is still continuing. In North America, yoga segment is one of the most prominent markets with a largely obese population and is projected to reach $5,855.5 million by 2030, growing at a CAGR of 6.4 per cent during this forecast period.
Celebrity endorsements and body aesthetics awareness by social influence such as Kim Kardashian, Demi Moore, Madonna, Shilpa Shetty, Kareena Kapoor, and Bipasha Basu among others on various social platforms has sky-rocketed demand. Seeing the vast potential, manufacturers are using new research and developmental strategies to boost profitability while the going is good. Based on global distribution channels, this segment is categorised into: supermarkets/hypermarkets, speciality stores, e-commerce and many others with speciality stores having increased penetration in developed markets like North America and Europe with a more obese population.
India too sees a spurt in demand
Although an Indian wellness regime, it is global attention that has highlighted yoga's benefits for promotion of good health and disease prevention of many lifestyle-related disorders. Unlike gyms, this particular exercise regime needs no machines and even children are encouraged from an early age to include it in their daily routine.
The Indian wellness market is currently valued at over Rs 500 billion which is expected to further increase. The leading global brands of exercise clothing such as Nike, Puma, Asics, Under Armour, Inc., Adidas, Lululemon Athletica, Manduka, Prana, Hugger Mugger, and Aurorae Yoga are all experimenting with all-new portfolios in India and other countries. Many Indian fitness brands such as Kisha Yoga Company, Yoga Essentials, Satva, Proyog, and My Soul Space have entered the home-grown fitness market.
Looking good and feeling comfortable while working out is part of the whole fitness regime and the one size or style just doesn't fit all in the concept of these niche brands who understand the Indian body shape the best. Inhale the future and exhale the past is the new concept in these post-pandemic times and working out rather than partying hard is expected to propel the fitness industry to greater heights over the next decade.