Year 2022 is expected to bring along many new apparel trends. These will help brands and retailers offer innovative products to customers. Hyosung's newly established Fashion Design Center highlights new Autumn/Winter 2022-23 textile trends that are likely to dominate collections of intimate and swimwear brands in the latter part of 2022.
Big City Wanderers
As per a Knitting Industry report, the first trend is:'Big City Wanderers'. The trend will incorporate refined apparels for all seasons and categories. Apparels will be versatile and adaptable to make customers look smarter. The trend will also include trans-seasonal basic apparels whose demand has increased due to the ongoing lifestyle shifts. Other apparels gaining importance are those having classic textures such as rib, waffle, or crepe jerseys. Knitted with functional yarns, these apparels have evolved into must-have essentials due to their versatility.
Multi-functional apparels
Multi-functional apparels are gaining importance as consumers expect their clothes to have multiple uses. They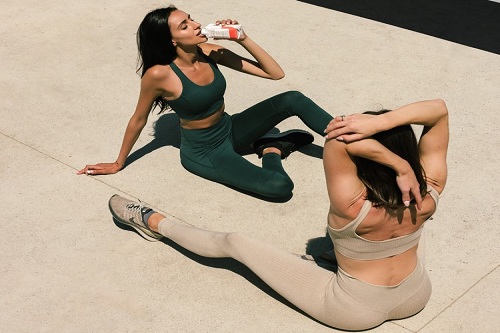 prefer clothes made with functional fabrics and adapt to changing environment.
High performance essentials
With the launch of high functional fabrics and a growing need of basic items, there is demand for high-performance essentials amongst consumers. They are looking for core items that adapt to changing temperature and incorporate various cooling and warming techniques. They also expect apparels to be comfortable and offer more stretch. They expect clothes to withstand all environmental changes, be lighter, durable and protect them from harsh climatic changes.
Softer fabrics
The emerging trend is of apparels made from soft sensuous fabrics. These fabrics offer physical and emotional comfort and sooth anxious consumers with their smooth textures. They make them feel comfortable and secure with their smooth textures. They include pile fabric, a winter essential that will be upgraded with soft-touch and eco-friendly fabrics and decorative textiles.
Sustainability and performance
Sustainability, versatility, and performance along with interesting textures will be the key textile drivers for next autumn/winter, says Lewis Hong, Team Manager Hyosung Fashion Design Center. The company offers a broad range of options across elastane, nylon and polyester portfolio available to meet these forecasted textile trends.
The range of GRS-certified, 100 per cent recycled creora regen spandex, Mipan regen nylon and regen polyester incorporate performance properties. Its creora regen fresh is sustainable and comes with anti-odor properties. The Mipan regen aqua-X nylon and regen Askin polyester offers a cooling performance.
A comprehensive fiber manufacturer, Hyosung offers world-class products. Its creora elastane is the world's largest elastane brand and supplies the broadest range of stretch fiber offerings. The sustainable fiber solutions provided by Mipan nylon and specialty polyester are a perfect answer to today's textile needs.