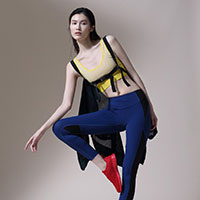 With China becoming health conscious the country has over 37,000 fitness facilities. A recent wellness trends report published by the Global Wellness Summit notes over 104 million Chinese have at least one fitness app on their phones while another five million have a gym membership. The country, home to approximately 500 gyms in 2001, currently boasts of over 37,000 fitness facilities. This includes several international franchises and specialized gyms.
Various governmentincentives also boosts this growing fitness trend in the country. The State Council had introduced the Healthy China 2030 initiative in 2018. Through this plan, the Chinese government hopes to engage 700 million people in physical activities at least once a week, while 435 million will exercise regularly. With so much happening in China on the wellness front, no wonder the athleisure trend has taken off.
Brands exploit growth through new initiatives
As per Euromonitor International, sportswear in China grew by 12 percent to $31.4 billion in 2017, and analysts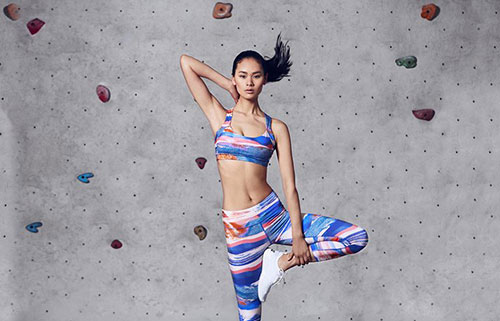 expect this positive growth trend to continue in coming years. Analysts predict athletic brands will continue to capitalise on this trend. In 2016, Adidas had announced a plan to expand from 9,000 to 12,000 stores across China by 2020, and their strong results of 16 per cent in 2019 represents yet another strong and encouraging start to the year. Adidas saw 20th consecutive quarter of double-digit growth in Greater China.
Meanwhile, Canadian yoga-inspired brand Lululemon, which plans to generate 25 per cent revenue from its Asian markets by 2020, targets China for achieving this growth. The brand will adopt advertisement campaigns, influencer marketing and partnerships with wellness gurus for achieving this growth.
Similarly, Japanese brand Uniqlo also plans to exploit China's newfound affinity for wellness by offering a colorful selection of hoodies, shorts, sweatshirts, leggings, tops, and sports bras and is a popular choice in middle-class Chinese households. The brand's products stand out for their versatility, functionality and innovative fabrics such as odor neutralising dry-ex and the water-repellent Blocktech. The brand also plans to expand its brick-and-mortar stores in China. The forecast calls for over 1,000 stores by the end of August 2021.
Local brands make a mark
The Chinese wellness craze is benefitting not just international but also local brands like Particle Fever and Maia Active. These local brands have created niche businesses by appealing to younger, consumers who crave authenticity or individuality — and aren't afraid to experiment.
The Chinese idea of a perfect activewear is different from that of the Western countries. To cater to this difference, the products of Maia Active are designed as per consumer-centric business mindset. The brand's products are specially Asian-fitted which differentiates it from a lot of existing activewear brands in the market. The brand breaks through the conventional design approach and blends in fashion elements in its products.
Independent sports brand Particle Fever, on the other hand,offers a trendier version of the athleisure trend through its innovative and avante garde designs. The brand's partnerships with the Woolmark Company and the posh retailer Lane Crawford reflect its extraordinary growth. The wellness sector in China is thus on a continuous growth path and is sure to scale new heights soon.