COVID-19 has led to a fall in global exports and the suspension of many businesses and production units across the world. Statistics from Vietnam Chamber of Commerce and Industry indicate, the country's yarn exports declined 20.9 per cent from January to July 2020. Fabric exports decreased 40 per cent while export of processed textiles dropped 12.1 per cent.
Vinatex expects Vietnamese textile exports to further decline by 14 per cent to reach $32.75 billion in the second half of 2020. The country has hardly received any new orders for high-value-added products while orders for masks and protective clothing have dropped sharply due to sufficient international supplies. 
Bangladesh cotton imports to increase on demand revival
Data from Bangladesh Textile Mills Association indicates, for the first time in over a decade, Bangladesh's cotton imports declined by 13.4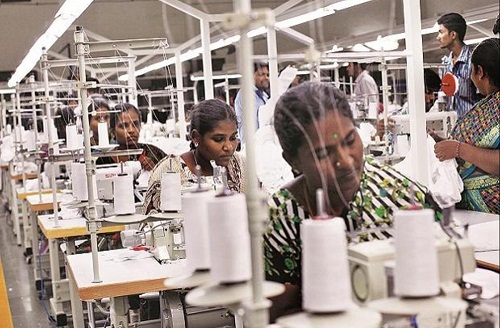 per cent in FY 2019/20 reaching 7.1 million bales. After lockdown eased on May 30, Bangadeshi textile mills survived on the cotton stocks that had piled up pre-lockdown. A revival in downstream demand has led to large scale consumption of this inventory spurring further demand for country in the country.
Capacity of apparel mills in the country has recovered to about 75 per cent. As per the Bangladesh Textile Manufacturers Association, the country hopes to complete 75 per cent of its annual cloth orders by September and finish them all by end-2020.
Cambodia expects 20 per cent stable cloth orders in Q4
The dual pressure of epidemic and abolition of EBA has led to the closure of 250 textile and apparel companies in Cambodia. The abolition of EBA tariff preferential measures led to an exponential increase in the prices of Cambodian apparel exports to the EU and a subsequent decline in orders. GMAC expects only 20 per cent member companies' orders to remain stable in the fourth quarter.
Myanmar seeks new development path
By June 21, almost 100 garment and textile companies in Myanmar closed, and over 4,000 workers lost their jobs. Now, 101 companies have resumed production and over 15,000 workers have returned to work.
The epidemic has dealt a major blow to the apparel industry in Myanmar. Most apparel companies in the country are seeking new development paths, such as the production of masks and other epidemic prevention materials.
Stable look for Indonesian textile and garment industry
Coronavirus did not have a serious impact on Indonesian economy with many textile and apparel mills bagging new domestic and international orders. Textile and apparel company PT PanBrothers' growth rate in the second and third quarters increased by 20 per cent. The company registered an additional 15 per cent increase in orders from local apparel mills that produce garments for global brands.
Laos faces acute order shortage.
Apparel industry in Laos is highly dependent on imports, and the closure of ports due to the epidemic has had a significant impact on the supply of feedstock for the industry. This has led to an acute shortage of orders and increase in pressure for future development.
Thailand's textile and apparel mills cut output
As per National Textile Industry Federation of Thailand, insufficient orders have led to most Thailand textile and apparel mills reducing production, and some operating only four days a week. Some mills are also diverting to antibacterial products and exporting them to Japan