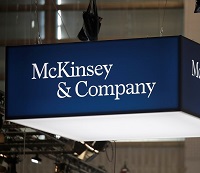 Dealing with the big blow of the COVIF-19 pandemic, global apparel chain has learnt a tough lesson and is diving deeper to rebalance operations, says a McKinsey & Company report. Though the global manufacturing sector is slowly adopting cutting-edge digital technologies, natural disasters, cyber attacks and geopolitical instability are threatening to destabilize businesses every 3.7 years on average.
Particularly vulnerable to these tragedies is the apparel sector which has been exposed to pandemics, heat stress and flood risk. The McKinsey report says, practices such as just-in-time production, sourcing from a single supplier and relying on customized inputs with few substitutes amplify the disruption of externals shocks and lengthen companies' recovery times.
A roadmap to future
Lower-margin businesses are particularly vulnerable to this and lose about 40 per cent of years' profits on average every decade, says Edward Barriball,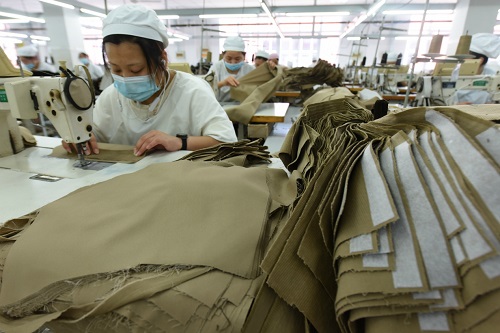 Co-author of the McKinsey report. Even investments made over this period could be wiped out due to such events. However, the biggest risk for apparel and textile companies would be to get back to business. For this, they should lay an operational roadmap for the next five years.
Companies can also strengthen their risk-management capabilities, build supplier and transportation network and strengthen their inventories. They can simplify their product makeup, create flexible production processes and bolster their bottom-line financial and operational capacity to quickly respond and react to supply-chain shocks. Barriball also advises companies to consider dual sourcing of raw materials and expanding supplier base.
Barriball feels, COVID-19 is also encouraging nearshoring amongst some companies and the fashion sector could benefit from this trend. For exploring the benefits of nearshoring, fashion companies need to make sufficient investments in the management of digital supply chains.
Companies need to engage in realistic scenario planning and take into account a variety of variables. They need to think about using the moment to break away from old way of doing business. And work with data they already have that's probably buried in places that's not readily accessible.
China's growth slides, Vietnam's share risesa
The McKinsey report indicates, China accounts for 29 per cent of the apparel sold globally. The country plans to modernize its manufacturing capabilities to move into higher-value production. In 2005, China exported 71 per cent of the finished apparel goods while by 2018 this share declined to 29 per cent. This was owing to the fact that technological advances in apparel manufacturing opened doors for global production in higher-wage countries.
China also posted the slowest rate of growth among all emerging countries from 2014 to 2019. The country's growth slid using a baseline of 100 per cent in 2014 for all emerging countries having apparel and textiles production, McKinsey's data showed that China's growth slid from 100 percent in 2014 to up 88 percent in 2017 and then down further to about 75 percent in 2018 before rising slightly to 78 percent last year.
Amongst other emerging markets that captured the apparel and textiles market share include Vietnam, which registered $72 billion in exports in 2019, followed by Italy at $63 billion, Germany at $48 billion, Bangladesh at $44 billion, India at $39 billion, Turkey at $28 billion, the Netherlands at $26 billion, and Spain at $24 billion. Indonesia at $17 billion, Poland at $14 billion, Cambodia at $11 billion, Thailand at $8 billion and Mexico at $7 billion rounded out the list
Cambodia had the highest growth rate from 2014 to 2019, up 192 percent in the period. The share of Vietnam increased by 188 percent while that of Bangladesh increased to 160 percent, of Poland grew by 148 percent over the period. Ethiopia and Myanmar were cited as potential growth areas as well as regions where companies could diversify their sourcing away from China.