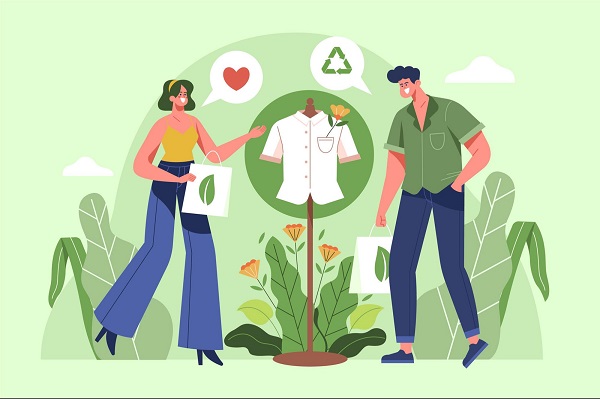 Fashion industry is always the scapegoat when it comes to pollution and environmental damage. While many experts claim the industry is second biggest global polluter in after oil and is responsible for 20 per cent of water pollution and 10 per cent of carbon dioxide output, there is no strong research evidence to back this claim.
Industry segments together create pollution
When it comes to in global pollution, many industries such as oil and energy, agriculture, food, and retail manufacturing and construction along with the fast fashion industry are all in it together. There is no knowing which segment tops this infamous chart as there are no official scientific statistics to prove this. This is because unlike other industries, fashion is integrated into the global economy and not an industry by itself. Also, when fashion research is done, it is often published or funded by some brands themselves which makes the findings inherently biased and unfair. Most statistics on the fashion industry segment are usually off-the-mark as they are not based on any science, data collection, or professional research agency.
Although the fast fashion manufacturing industry is a serious environmental hazard, the concept that this segment alone produces over 92 million tons of waste per year is just one of the many wrong facts that have not been proven by industry research. Many retail brands are still using outdated or inaccurate data to make sourcing decisions, meaning they could be actually be increasing their impact, manipulating data to fit their agenda, or delaying their sustainability commitments altogether.
Focus now on more analytical research platforms
However, some companies such as EDITED, a market and enterprise intelligence platform made for retail, is now undertaking analytical and anecdotal research from retail industry experts and have recently brought out a report with proven vital information. Experts say, with varied elements falling under the sustainability umbrella, fashion retailers need to take a stripped-back approach while focusing on improving the main segments that affect the environment which are material extraction, production and transportation and consumption, and end of the lifecycle of the product.
A key finding of EDITED was that almost 37 per cent of products that fall in the sustainable segment contain some level of recycled polyester, which is more from polyethylene terephthalate (PET) bottles and not recycled garments. There is a pressing need for new solutions with less reliance on plastics and more focus on more natural alternatives. The use of bamboo in material compositions and leather has undergone a plant-based overhaul, used by retailers such as Coperni, Stella McCartney and Ganni who are focusing on animal-free options like grape, mushroom, and apple leather to lessen their carbon footprint.
Investing in metaverse is also beneficial to the retailer's sustainability journey as most of them are focusing on carbon offsetting initiatives, even though proving how much carbon has been neutralized remains uncertain, making blockchain technology optimal as a permanent digital record. EDITED has also pointed out that the lack of rules and regulations in the fashion industry has allowed some products to be marketed as green with little to no proof.
However, now retailers will have to redesign their sustainable strategies from 2023 onwards as they are required to be more objective and measurable on scientifically proven facts. This will prove that the fast fashion segment is not the only black sheep of the family and many segments need to be focused on for global sustainability and lesser environmental damage issues.