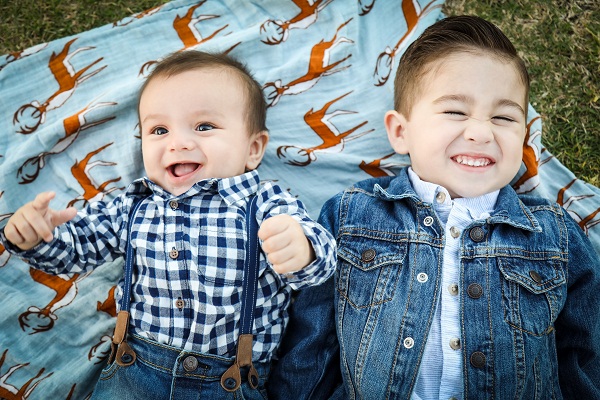 As the fastest-growing segment in India, children's clothing is mimicking the eco-consciousness that has started establishing itself within adult clothing. Targeting new-born to 14 year olds, this clothing segment is mirroring the preference of parents who are not only supporting the green planet movement but also hoping to inculcate their values in their children.
Growing demand for organic, sustainable clothing
Today, many children's clothing brands in India are branching out into sustainable and gender-neutral fashion in India. For a start, the buzz in children's wear is organic clothing - the movement for babies is slowly and surely gaining traction in the fashion industry for toddlers, children and teenagers as well. Designers are attempting to give as many organic fashion choices for children's apparel as feasible.
Organic children's clothing that is both comfortable and fashionable does not interfere with a child's health or activities in any manner. Children's clothing lines and labels are popping up all over the country as these are all-natural, eco-friendly clothing brands that will not harm tender skins and create a feel good factor for responsible parents. For example, Bollywood star Alia Bhatt cashed in on the emerging trend to launch her sustainable brand Ed-a-Mama that met success with its eco-conscious and affordable children's fashion. Sustainable garments are made from organic fibers – free of pesticides and synthetic fertilizers, and causing zero harm to mother earth – that are hard to source. This is why sustainable clothes tend to be more expensive as the cost is passed on to the consumers. Ed-a-Mama sources all its sustainable fibers from India and can therefore, price itself like a fast fashion brand.
Big brands foray
The sustainable fashion industry is currently valued at around $24 billion in India. And experts say, this is just a fraction of the industry's full potential. As more Indians embrace sustainable fashion, the industry will only get bigger and better, including children's fashion.
Major market players for banded kids' apparel including companies such as Ruff Kids, Ruff Baby, Gini & Jony, ZAPP, Li'lTomatoes, and Weekender Kids, are expected to reach revenue of Rs 10 bllion by the end of 2022 and all of them have diversified into sustainable, durable and trendy lines.
Instagram and celebrities have fuelled growth as the social media savvy Indian parents have been a boon to brands trying to establish their sustainable, gender neutral and cruelty-free children's clothing. Influencers and celebrity parents are at the forefront of this movement, inspiring responsible consumption and influencing fashion trends that are at par with international trends.
As Indians remain start struck, celebrity Bollywood parents are propelling kids fashion these days. Power couple Saif Ali and Kareena Kapoor started the craze with their sons as paparazzi detailed every move of their two boys. The styles and brands they sport become overnight "must-have" for a huge population of Indian parents. When Bollywood parents advocate sustainable clothing, it is natural that the demand for natural, organic textiles are high on value. The gamut of such fashion requirements run from fabric, texture, comfort to ecological impact.
As children become more fashionable and follow social media led trends, brands are trying their best to cater to niche tastes with capsule collections, just to ensure they can get them all under their brand fold. During most of the year, the preferred fabric for children's clothing seems to be cotton and linen as man-made fibers that can convince parents of their authenticity are yet to make a meaningful appearance. In winter, natural wools and cashmeres are slowly inching out synthetic-fiber padded winter wear.