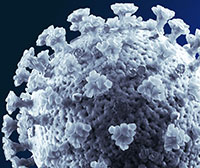 Spurring the biggest economic contraction since World War II, COVID-19 has hit every sector from finance to hospitality. Its discretionary nature makes the sector particularly vulnerable, say McKinsey & Company and Business of Fashion in a Coronavirus update to the 'State of Fashion 2020' report. The average market capitalization across apparel, fashion and luxury players witnessed a bigger drop from January through March 24th than the one experienced by overall stock market. The report reveals, revenues for the apparel and footwear sector are expected to contract between 27 and 30 per cent year on year in 2020.
Loss of jobs and financial hardships
Future outlook for the luxury sector is worse with contractions in the sector pegged between 35 and 39 per cent. If brick-and-mortar stores remain closed for two more months, almost 80 per cent of publicly listed Western brands are likely go bankrupt in the next 12 to 18 months
Humanitarian repercussions will also reverberate across fashion as millions across the value chain will either lose jobs or face financial hardships. Already, factories across Bangladesh, India, Pakistan and Myanmar are in crisis with workers taking to strikes and protests for pay as owners dealing with cancelled orders. It's a conundrum even that governments in these sourcing countries are ill equipped to face.
Brands to reinvent value chains
The report says, quarantine of consumption could heighten expectations for purpose-driven, sustainable action. To meet these expectations, fashion players will have to adapt their operating models. They should adopt a recovery position based on impact severity to help prepare for the deployment of a recovery action plan. This will involve reassessing their geographical footprint, store network and growth opportunities.
Brands will also have to reinvent their value chain besides reviewing production regularly, considering a recalibration of fashion's cadence, and strengthening regional integrated supply chains. They should also double-down on recovery and resiliency measures for this. Only then can they begin to decipher what their "new normal" actually looks like."
The survey reveals over 65 per cent consumers in the US and Europe plan to decrease their spending on apparel. This will compel retailers to offer steep discounts to clear inventory overflowing in warehouses, as well as leftover spring goods, and make up for lost time with closed stores.
Creative and innovative thinking to boost sales
Fashion companies will be forced to consider innovative ways to shrink stock and accelerate nascent sustainability trends. Some other ways they can increase sales is by personalization, customer experience and a re-evaluation of the company's fashion calendar, such as moving monthly drops into later seasons. They will also have to scale up and strengthen their digital capabilities.
Mckinsey says, the only way forward for fashion companies will be innovation with creative, critical thinking extended across all points along the supply chain. Brands will have to rethink their fashion cycles leading them to skip a season and forcing store merchandise to fall in line with the current season. As more brands and retailers embrace 3D sampling and virtual production, go-to-market processes will revamp their operations with more companies embracing nearshoring and leveraging new manufacturing processes for capsule collections.
Sustainability to be the way forward
Sustainability will become the new way to value businesses as consumers will retreat from over-consumption and irresponsible business practices. Companies will have to introduce new tools and strategies across the value chain to future-proof their business models. They will have to harness innovations in order to make radical and enduring changes to their organisations.