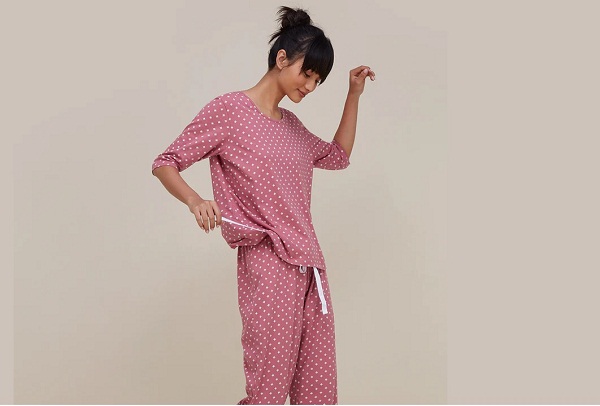 The world spent two years in lockdown, with varying intensities based on local laws and work from home became the norm. Indeed, professionals are finding it hard to break in 2022. Is it any wonder then that sleepwear and loungewear the preferred garments for spending time at home has turned to comfortable clothing at work as well? In a study, Technavio, a leading global market research company has stated the global category classified as sleepwear and loungewear is experiencing growth momentum since 2022 with CAGR of 10.21 per cent. The categories' market share is predicted to reach $29,398.4 million in the next five years with the market growth at a 9.66 per cent year on year. The report was compiled after researching consumers in APAC, Europe, North America, South America, and the Middle East and Africa.
What's driving growth
Demand for comfort is shaping into a major trend, particularly as the world of apparel grows more inclusive with greater demand for plus-size clothing. For the past few years, this segment of consumers have not only become vocal but are also being acknowledged by fashion brands that are now showcasing their product line of sleepwear and loungewear with plus-size models.
Additionally, the study found women in the US and Europe have reorganized their wardrobe priorities as 78 per cent of those interviewed chose being comfortable as their number one reason for buying loungewear and sleepwear. The new trend as per 74 per cent respondents is more informal and laid-back dressing not only at home but also whilst going out. Interestingly, whilst 61 per cent of female respondents chose to buy comfortable casual wear, another 44 per cent are decreasing formal wear in their closets.
Comfort, sustainability in focus
The versatility of loungewear is seen as the perfect fit for home to outside crossover. Fabric plays an important role as the stress is on comfort and here lies an opportunity for the entry of sustainable and bio-degradable fabric that can balance comfort as well as the consumers' growing environmental awareness. This trend is creating a whole new avenue of opportunities for the sleepwear and loungewear category as the study revealed a satisfaction gap between what consumers want, i.e. comfort, fit, quality, drape and durability and what is currently on offer. Many brands are now on an overdrive to close this gap with creative designs and innovative fabric solutions. However, established brands investing in developing designs and fabric options are finding counterfeit market a challenge as their items are being copied, flooding markets with low-cost products and fake labels that are of low-quality damaging their brand image and equity.
APAC the leaders
APAC as a large region has not yet felt the tremors of Western economic crisis so far. As these countries open, return to normalcy, jobs and economic growth are on the upsurge, leading to more disposable incomes and a changed outlook towards formal wear. International brands have responded quickly and introduced their lines of loungewear that is increasingly driving demand for more variety. The report sites this region to be the fastest growing market and will contribute to 30 per cent of the global growth.
Offline retail the frontrunner
In terms of retail channels, it seems offline channels due to their sheer physical presence is currently and will outperform online for the next few years. Branded stores, multi-brand stores, fashion and apparel stores, hypermarkets, supermarkets, convenience stores, clubhouse stores, and department stores with their renewed pricing strategies are encouraging shopping and on spot purchases. The presence of such physical distribution channels has a flipside as well which established brands are dealing with – in South Asian an d South East Asian countries as well as China, counterfeit products are breakers on the road to success.