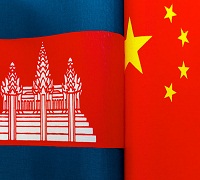 In October last year, Cambodia signed a free trade agreement (FTA) with China to boost its COVID-19-hit economy. As per a Business Times report, the agreement includes development of infrastructure and connectivity projects to facilitate transportation of goods between the two countries. The FTA was signed under the Chinese government's Belt and Road Initiative. It aims to boost Cambodia's infrastructure capacity and logistic performance, says Prayag Chitrakar, Country Manager, DHL Express Cambodia.
The agreement provides the much-needed fillip for Cambodia's COVID-hit economy that is expected to grow only 2.5 per cent this year, against the earlier projection of 4.1 per cent.
Understanding the agreement
Complete details of the deal are yet to be published by the Cambodian government. It is primarily said to be agriculture-oriented, and would help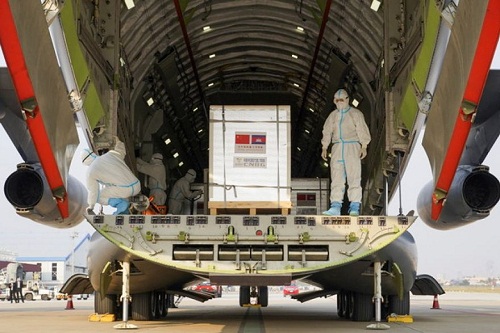 Cambodia boost domestic production of agro products like bananas, mangoes, cassava, longan, cashew nuts,etc, adds Seang Thay, Spokesperson, Cambodian Ministry of Commerce The deal, however, does not take the garment industry into account as China also competes with Cambodia in garment manufacturing, adds Chitrakar. He expects the FTA to grant Cambodia duty-free access to China's markets in other areas such as agriculture, tourism, construction, transportation, and investment climate.
In all, the deal mandates Cambodia to export over 10,000 products to China, as per a recent Eurocham event. On the other hand, China can ship over 8,000 products to Cambodia. These products could be exported on either zero or reduced duties to both countries. The China-ASEAN FTA already offers reduced tariffs to both these nations.
Aiding economic recovery
The deal would reinvigorate Cambodia's economy besides reducing the challenges faced by the Cambodian domestic apparel market, says a new World Bank report. Particular at advantage will be Cambodia's rice industry that exports 50 per cent of rice to China. Around 10 per cent of DHL Express' outbound shipments from Cambodia are directed to China. The company hopes to grow this percentage further with the conclusion of the deal. However, for this, it needs to first familiarize itself with Chinese markets and its regulations, opines Chitrakar.
Ensuring inclusive growth
The deal needs to increase Cambodia's economic competitiveness besides generating local jobs, adds Heimkhemra Suy, Advisor, Deutsche Gesellschaft für Internationale Zusammenarbeit, a German development agency. As a part of this deal, Cambodia will develop its rice industry in return for China's economic efficiency in manufacturing. This will encourage both countries invest in areas of comparative advantage. The signing of this deal signifies the ensuing economic and trade corporation between the two countries.