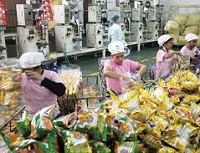 China diversification is likely to benefit Asian countries having a strong economy, reliable infrastructure, sufficient human capital and local geopolitical and supply security risk, says a new Moody's report. The Southeast Asian nation likely to benefit most from this is Cambodia, which currently faces soft economic sanctions for not addressing the civil rights demonstrations triggered by some politically-linked arrests. However, the country needs to first restore its brand image, says Stephen Higgins, Co-founder and Managing Director, Mekong Strategic Partners (MSP).
Penn Sovichat, Minister of Commerce Cambodia says, Cambodia's young labor force can help it to accomplish industrial development goal besides offering generous incentives to investors. In addition, its trade integration may help local producers to create niche markets and promote indigenous brands.
Logistic, productivity enhancement to benefit Cambodia
According to Anthony Galliano, Group CEO, Cambodia Investment Management Co, Cambodia benefits from access to European and US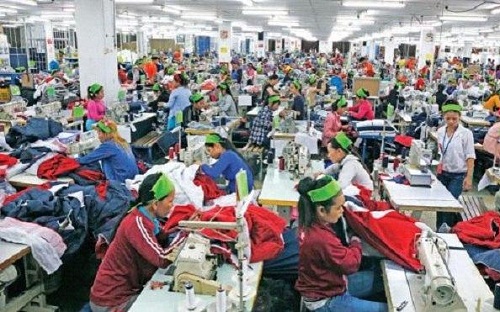 markets for certain goods under the Generalized System of Preferences (GSP) and remaining Everything But Arms (EBA) advantages. However, these schemes have made Cambodia complacent as neither has the country upgraded its skills nor introduce any robust policy over the years.
For nearly two decades, the preferential tariff schemes enabled Cambodia to export products tax-free to the US and EU, boosting economic growth at an annual average of seven per cent. The country's garment and footwear exports surged to over $9.5 billion in 2018 from just $80 million in 1996, said a 2019 World Bank special report. In the last 20 years, Cambodia's backward and forward integration enabled it to expand faster than Malaysia, Thailand, Vietnam, Bangladesh and Sri Lanka, although it was from a low base.
High production costs, weak industrial base pose challenges
Despite these strengths, Cambodian garment exports are eclipsed by certain shortcomings. The country's high production costs have made it less competitive and created a barrier to diversifying into similar productions and producing higher value-added products, said the World Bank. Yet Cambodia is well-placed to benefit from supply chain shifts if it improves it logistics, wages, productivity, says Stephen Higgins, Co-founder and Managing Director, Mekong Strategic Partners. However, it needs to shift its energy mix more towards renewable, otherwise MNCs and their supply chain will avoid it, Higgins adds.
Cambodia is unable to compete fiercely with other ASEAN member countries due to a weak industrial base, labor market and private sector, points out Chheng Kimlong, Director, AVI's Centre for Governance Innovation and Democracy. To gain competitive and comparative advantages, the private sector needs to promote technology and innovation.
Positioning itself for the future
Local advocate David Van believes, as global supply chain may be broken down into a more regional format post COVID-19, Cambodia needs to position itself for such a setting. Anthony Galliano, CEO, Cambodia Investment Management Co, opines to capitalize on shifting production bases, the Kingdom needs to diversify export outputs and destinations, increase product categories, reduce electricity costs, improve connectivity in transport and logistics, and raise its labor market and skills.
Though investments in other production plants in lower-wage economies will continue, Cambodia will not be able to replace China as a global production powerhouse due to its fragmented logistics and infrastructure networks. To win against neighbors, Cambodia has to first step up its own game.