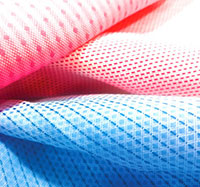 Offering a wide range of premium textiles including bottom weights, suitings, finer fabrics, and household linen since 1897, Birla Century now aims to focus on its brands and export businesses."We aim to shift 60 per cent of our business to brands and exports in the next two years. For this, we plan to move away from the trader segment to OTC and RTS businesses which offer better margins. Our aim is increase our OTC and RTS business from 3.5 lakh meters per month to 7 lakh meters each per month," says Ashish Mehrishi, Chief Marketing Officer of the company
Aggressive growth plans
As timing, quality and pricing are crucial in both businesses
Birla Century is expanding operations aggressively and hopes to be well placed in both these segments. "We offer products in both apparel and home furnishing segments. Our products in the apparel division include yarn dyed shirting fabrics and bottomwear. Yarn dyed shirting fabrics span 25 per cent of our entire production while peach dyed fabrics span the remaining 75 per cent. Our yarn dyed fabrics are used for making both formal and casual wear," he explains. The company offers two ranges in its OTC business; yarn dyed OTC and whites and dhotis. "Dhoti is our trademark business. We plan to increase this business from 35,000 meters to one lakh meters next year. We also plan to increase our Whites business to about two lakh meters next year."
Birla Century aims to venture into brands and export business for better profitability, and to work on a plant level. The company also aims to venture into printing business and manufacture around half a million printed fabric. "As this was the only product missing in our apparel division, we felt the need to add it on a big scale. We plan to set up this business by April-May 2020," Mehrishi informs.
Issues plaguing industry
The apparel market is currently affected by various factors such as trade war. People are also suffering due to high GST costs while payment cycle is affecting the working capital. "However, we are working on these issues and hope to minimise their impact."
Consumers are demanding maximum designs in minimum quantities. This is affecting many domestic shirts brands. "Their 'End of Season' sale has gone horribly wrong as buying patterns have shifted to two months which has delayed the cycle of payments and inventories." However, there is always a market for brands that offer innovative and good quality designs.
Players are running at 30 to 40 per cent capacities yet their prices have not changed. Mills are oversupplied. Things have become extremely difficult for manufacturers as profit margins have shrunk. However, we are not affected much as we handle diverse segments like OTC retail, brand and exports business. We are on track to make our plant completely green.
In future, Birla Century plans to expand its OTC and RTS businesses to Tier II, III and IV cities and other remote areas. "Efforts are on to reach out to consumers and understand their basic needs and serve them to our capacity. Though our brand recall is not satisfactory, people are aware of us and the legacy of Birla Century," he sums up.