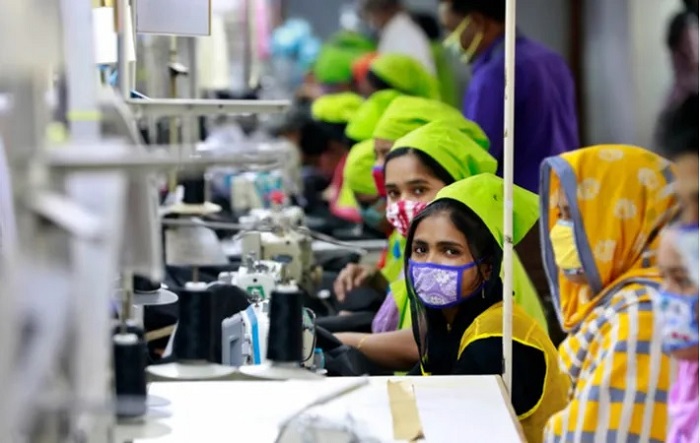 The saying that one man's loss is another man's gain is currently apparent for China. The country has been constantly losing ground in global market due to extended Covid restrictions and strict US sanctions that have made Bangladesh shift focus towards India for supply of man-made fiber yarn and fabric for apparel orders supplied to the US and Europe. India has gained ground with its competitive pricing, high quality of raw materials, improved lead time along with the opening of two new land ports. In December 2022, Bangladesh government allowed the import of man-made yarn and fabric through Benapole and two other new land ports of Bhomra in Satkhira and Sonamasjid in Chapainawabganj to save time and meet global orders as per schedule.
ITTF highlights specialized fabrics from Gujrat mills
Readymade garments (RMG) industry has made Bangladesh one of the world's largest exporters, with the sector accounting for 84 per cent of the country's exports. With the new window of raw material supplies to Bangladesh opening up, India is now focussing on sophisticating its infrastructure for man-made fiber clothing while demand for cotton-made clothing is also decreasing.
At the January 2023 edition of Indian Textile and Trade Fair (ITTF) organised in Dhaka, over 60 companies from textile hubs of Gujarat showcased their yarns and specialized fabrics including man-made fibres and blended yarns. These high-priced specialized fabrics are used to make women's wear, bridal dresses, gowns, saris, and kids' wear, which form the bulk of global export orders.
As per Shovon Islam, MD, Sparrow Group, previously, he used to import almost all his requirements from China. Last year, they imported 20 per cent of the raw materials from India. In particular, they have increased import of raw materials for export to the US market. And what works in India's favour is that besides the lead time, quality and prices are competitive. Sparrow Group is one Bangladesh's biggest RMG exporters.
Meanwhile, a delegation of the Bangladesh Garment Manufacturers and Exporters Association (BGMEA), led by President Faruque Hassan, is expected to visit India to explore the possibility of sourcing man-made yarn for its global export segment. As per Hassan, Gujarat has a special reputation for man-made fibre yarns and fabrics. Bangladesh has also increased its focus on the export of such products. As a result, BGMEA has increased attention there for raw materials, which will help reduce dependence on China.
Man-made fibres more in demand
As per estimates the global apparel market was worth $440 billion in 2021, of which man-made fibre apparel accounted for over 50 per cent. Bangladesh's cotton-based apparel export accounted for 72 per cent; man-made fibre apparel 24 per cent and the rest were silk, wool, and others.
However, a Research and Policy Integration for Development (RAPID) report has pointed out the apparel market for man-made fibre will continue to grow larger than that of cotton in the next few years. Local textile mills contributed only 15 per cent to Bangladesh's total man-made fibre garment exports in 2021 and around 70 per cent is imported raw materials that came from China and 10 per cent from India. But now, China's decline due to Covid lockdowns and strict US humanitarian laws on anti-slavery situations in factories is turning this equation. With fear of more restrictions on China, global apparel sourcing from other countries is increasing, which in turn will make Bangladesh import more from India.
In the end, it's a win-win situation for India if local manufacturing units for raw materials for the global RMG segment are spruced up and the cards are played right.