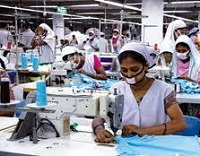 Since its inception 40 years ago, the RMG industry in Bangladesh has faced many regulatory hurdles. The sector now risks losing its position as the world's second-largest apparel manufacturer to Vietnam. The RMG sector generates more than 84 per cent of Bangladesh's export earnings. It also employs around 80 per cent of its female workforce. In the first five months of this calendar year Vietnam surpassed Bangladesh in ready-made garments exports. Data compiled from various sources reveals, Vietnam exported garments products worth $10.50 billion from January to May 2020, while Bangladesh exported garments worth $9.68 billion during the same time.
RMG is a flexible business in Bangladesh with unstable production. The sector lacks adequate level of trade union partnership which helps RMG factories entice foreign investors with cheap labor. Since a long time, Bangladesh scholars had been urging factory owners to change this strategy and invent a suitable way to attract more foreign investors to Bangladesh. However, since this did not happen, the Bangladesh's RMG sector has faced criticism from media channels across the globe.
Vietnam targets 7 per cent GDP growth
With an aim to supersede Bangladesh in the world RMG market, Vietnam has been pursuing different strategies since 2015. The country is diversifying its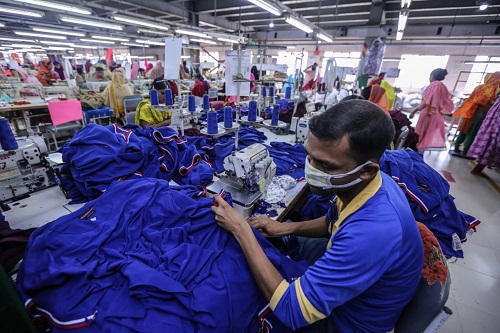 product line and looking for unique options beyond traditional themed products. Its officials aim to boost its economy by 7 percent this year, at a faster rate than even China. Reliable social and business networking aids Vietnam
According to the Asian Development Bank (ADB), If Vietnam succeeds in achieving a 7 per cent growth in this financial year, it will march ahead of China which expects a 6 per cent growth in its GDP. Besides finding a reliable business network between the Western and European belts, Vietnam also has maintained good relations with its neighbors which Bangladesh has not been able to achieve.
Vietnam's production and service sector has been stabilized by regional investors from Japan, Singapore, South Korea and Taiwan. Its factories produce garments and auto parts as well as consumer electronics. Foreign-invested projects accounted for about $9.1 billion investments in the first half of 2019, an 8 percent increase from the same period in 2018. The country benefits from a modern and outstanding era of development of educational institutions due to massive capital injections and the right policies. Its port facilities are far ahead of Bangladesh.
Scores in technology usage
Besides, Vietnamese workforce is more skilled in information technology and other technologies. Its digital infrastructure is more stable and satisfactory. Recent e-commerce developments have also made Vietnam more successful in RMG business than Bangladesh. Its factories are built on a democratic process, and take very little time to supply products to Western and European markets, as well as regional destinations. Their shipments are also carried from time to time through both aviation and marine cargo.
International experts and theoretical structure
To recover lost position in the global RMG market, BGMEA needs to hire international academics as advocates and negotiators with international apparel buyers for sustainable business. These experts can help BGMEA analyze the situation through appropriate theoretical frameworks and provide advice on current and future trends in the business.
BGMEA must also initiate a theoretical structure like PESTLE, SWOT, VRIN through certified academics who can give better advice on the next steps to follow. It should create its own fashion houses and brands like Zara, H&M. A long term relationship with a big organization like Walmart, H&M, Zara can help BGMEA persuade them to build big factories in Bangladesh.
It should also encourage small scale production through a new marketing channel. It should also ensure good governance through an authentic monitoring system and increasing the wages of all its workers periodically.