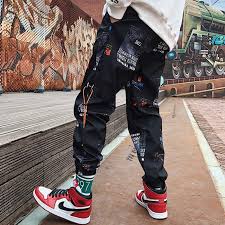 The luxury industry's shift to sophisticated menswear has been halted by the pandemic and the industry is retreating back to streetwear and casual wardrobes. Though small luxury menswear brands are sticking to menswear, large brands like Dior and Louis Vuitton are balancing customized garments alongside streetwear.
COVID-19 has led to casualization of fashion, says Sarah Willersdorf, Global Head-Luxury, Boston Consulting Group. Ayako Homma, Beauty and Fashion Consultant, Euromonitor International points out, decline in sale of customized menswear will be more pronounced post pandemic as people will continue to work from home.
In 2020, sale of menswear declined 16 per cent from $438 billion in 2019 to $369 billion in 2020, while sales of sportswear-inspired apparel declined 6 per cent to $77 billion. From April to May, demand for hoodies increased 33 per cent, as per global fashion search platform Lyst. Similarly, demand for baseball caps increased by 49 per cent quarter-on-quarter, while that for trainers by 267 per cent quarter-on-quarter.
Since February, men's fashion is polarized with luxury and streetwear styles outperforming mid-range items, says Willersdorf. This
bifurcation of sales will continue in future, as high and low-end items are more protected during economic recessions.
Timing category expansion with care
The pandemic warns menswear brands against chasing trends. These brands can expand into categories like tailored suits. However, they need to be careful about the timing of this expansion. CFDA/Vogue Fashion Fund runner-up Reese Cooper focuses on core styles, including T-shirts and outerwear, to drive growth. His brand hits categories that it knows will work. It launched its own e-commerce store in March.
Currently, designers are focusing on collaborations to make the most of the challenging moment. Chinese designer Feng Cheng Wang has reduced her inventory volume and focuses more on popular styles. During the lockdown, she launched a capsule collection of hoodies, T-shirts and caps made from previous season's deadstock. The collection enables her brand to test consumer appetite for different items. Wang eyes more such collaborations with accessible streetwear labels to reach broader consumer bases during these times of increased price sensitivity.
Meanwhile, Craig Green launched a collection of T-shirts and hoodies with streetwear label Champion. The collection was planned pre-Covid-19 but it's gone on sale at an opportune moment. Champion, which aims to be a $2 billion brand by 2022, is seeing healthy demand during the pandemic, says CEO Joseph Monahan.
Focus on comfort rules menswear demand
With global trends influencing demand, the evolution of menswear largely depends on the current market situation. As Wang says, the Chinese market is still keen on logos and ostentatious streetwear styles. There is desire for flashy logos in this market, says BCG and Altagamma research
However, amidst the battle between streetwear and tailoring clothing, customers are looking for a compromise. Though menswear is returning to tailored clothing, it now aims to focus on the comfort factor also. To bridge this gap, Ami aims to introduce relaxed tailoring in comfortable fabrics and silhouettes, like its popular carrot-fit pant, made from wool with a lowered crotch.
And as Laura Leeb, Director, PwC Strategy& Austria and author of the company's 'Streetwear: The New Exclusivity' report says, combining tailoring and streetwear allows fans to take a more customized approach to luxury. The future of luxury menswear will be a hybrid of both tailored and streetwear styles, sums up Willersdorf.