With weather becoming warm, it's time to bring out dresses again. A midi is a great choice for spring and summer as it is more airy and provides extra mobility. Its free flowing fabric exudes comfort and is perfect for transitional seasons.
Polka dots
According to All Women's Talk, polka dots add a different dynamic to the outfit. It shows boldness, which is perfect for the current season. The white socks and shoes in the above picture as well as the clear handbag make sure that the polka dot pattern is the focal point, keeping the other elements low-key.
High-waist Easter dress
An Easter midi dress is perfect for a girly look. It accentuates your curves. Its high waist and flared sleeves also add some edge to the outfit. Easter dresses are the ideal fashion choice for a leisurely stroll on a sunny day.
Vertical print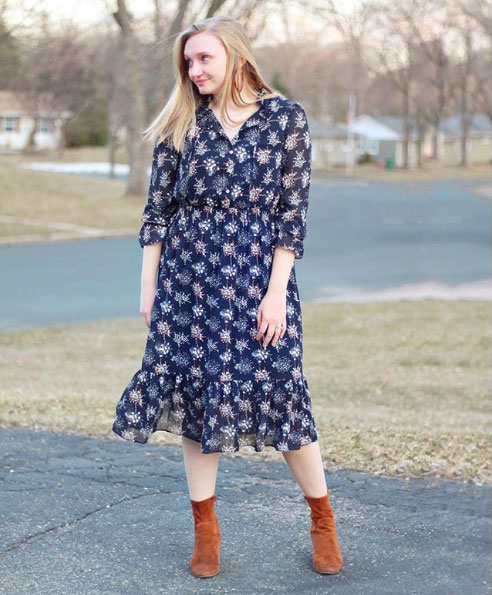 Vertical prints doesn't just add personality to an outfit, they also make you appear taller. Another key element that makes this outfit more appealing is a pair of suede sock-boots. The contrasting textures also adds another layer of sophistication.
Pastel colours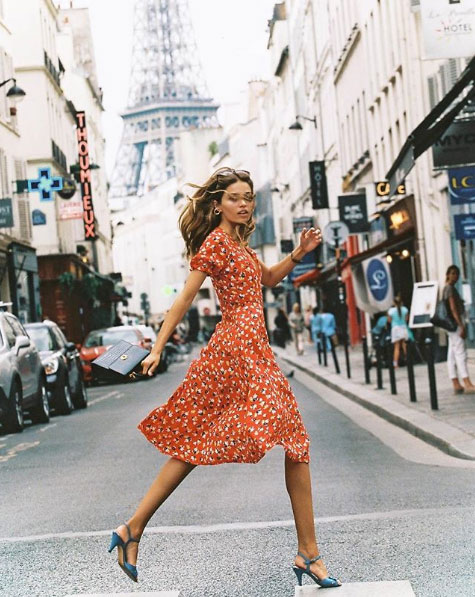 This lovely combination makes good use of color blocking as two striking colors are paired to create a startling effect. This vast collection of midi dresses provides ideas on how to pull off colour blocking. Mixing and matching bright hues such as yellow/blue and orange/purple will go well with the vibrancy of the summer months.
Bright and layered pieces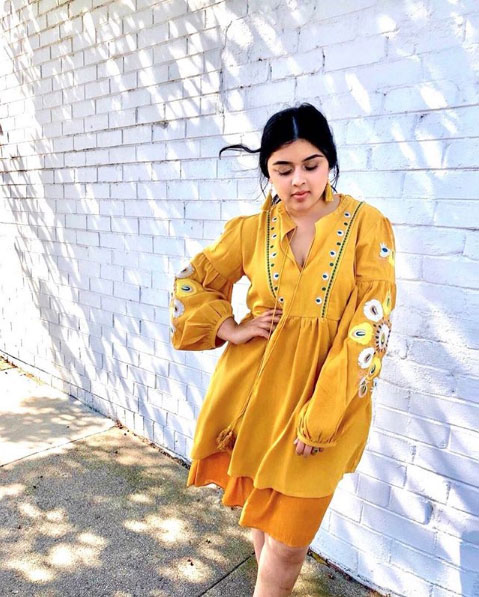 This outfit is a great example of layering and choosing the right material. The mustard yellow tunic gives a touch of the exotic to the outfit. The tassel earrings are also a nice addition as they compliment the tunic's tassel lace. Art and Object highlights how tassels have a deep spiritual meaning, as they are linked to enlightenment and power. But more than that, they create a unique style. The orange-yellow mix is also perfect for the spring/summer vibe.
Prints and street
This midi dress has unique prints and a well-designed slit. It divides the block of prints and makes them more eye-pleasing. The white sneakers add a casual touch to the entire look.