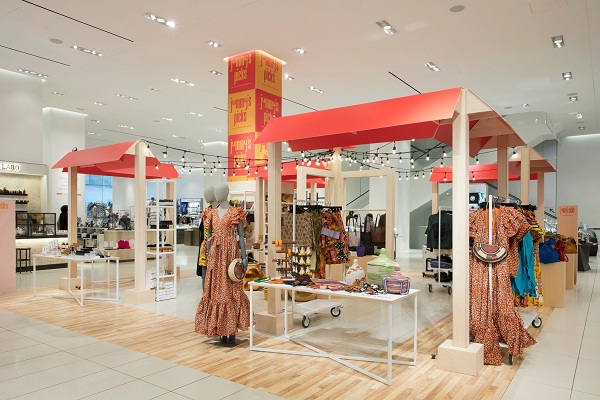 With brands compelled to deal with issues like rising inventory costs and changing customer preferences, the first quarter of the year was a mixed bag for apparel retailers. A report by Modern Retail shows, revenues of retailers including Poshmark, Revolve and TJX Companies increased between 13 and 43 per cent while those of department store conglomerate Kohl's decreased from $3.8 billion to 3.7 billion Y-o-Y. Big retailers like Target and Walmart had to sell apparels at discounted rates due to their failure in predicting demand.
Currently, the bottom lines of apparel retailers are under tremendous pressure due to rising inflation and supply chain headwinds. Constantly evolving garment choices of consumers, from stay-at-home basics to workwear and party wear, are further adding to their woes.
Demand for formal wear surges
Most shoppers opted to buy formal garments for offices or events during the quarter. They mostly chose dresses, leading to a 150 per cent Y-o-Y growth in the category at Revolve, says Jesse Timmermans, Chief Financial Officer. At Poshmark, the category of prom dresses and wedding apparels grew 75 per cent and 39 per cent respectively.
Along with growing demand for apparels, accessories too saw a rise in sales during the quarter. High heels from ThredUp registered a 50 per cent growth in demand during the quarter while Etsy recorded increased demand for jewelry and accessories.
Activewear demand slows
Athletic, athleisure and lounge apparel remained the most-demand categories during the pandemic. However, their growth slowed for a few retailers like Kohl's and Target. Kohl's registered a marginal rise in demand for activewear while Target witnessed a decline in demand for basic garments. Demand for trendier apparels accelerated during the quarter with more people returning to offices or resuming active social lives, observes Christina Hennnington, EVP and Chief Growth Officer, Target.
On the other hand, athletic-focused retailers like Under Armor struggled during the quarter. The gross margins and sales of Under Armor declined while that of Foot Locker underperformed. To sustain growth, these athletic brands and retailers need to evolve their product offerings, opines Jessica Ramirez, Senior Research Analyst, Jane Hali and Associates. They need to redesign sports jackets with a smart athletic fabric or add useful features for the consumers, she adds.
Navigating through changing preferences
Changing consumer preferences, supply chain issues and a colder-than-normal spring compelled retailers like Walmart, Target and JD to offer discounted apparel during this quarter. Retailers also suffered from the quicker than expected change from informal to formalwear as consumers shifted away from spending on vacation dresses and accessories, affirms Brain Cornell, CEO, Target. Supply chain issues including rising freight and fuel costs also made it difficult for them to get their desired products at affordable prices.
This year is likely to be quite unpredictable for retailers, says Joshua Silverman, CEO, Etysy. They would have to devise new innovative strategies to engage consumers, he adds.