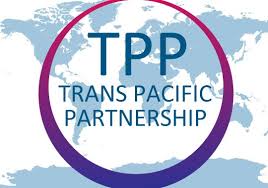 Transpacific Partnership Agreement (TPP) was one of the top discussion points on Day 1 of Prime Source Forum. Discussions in the session 'Update on TPP and development conditions in ASEAN and Africa' finally had to be split into two between the topics: TPP and emergence of Africa in manufacturing.
Moderator of the session Alex Young , Group CEO, TexRay Industrial said in his opening remarks "China that has been dominating world textile market for over 20 years now, representing 40 per cent of American imports, with an increasing wage structure of 15 per cent year on year, will have to give away part of its commodity business." However, shift of business from China is itself a speculative subject and needs to be seen going forward.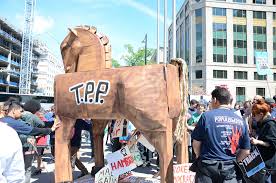 "TPP finalized on October 5, 2015 and signed on February 4, 2016, after a lot of government-to-government secretive discussions for five years, comes at this point in time, as a very important partnership to encourage new supply bases," adds Prabakaran Kesavan , Founder Venlaak Wear Int, a panelist. He says, though few may think about Vietnam or Cambodia, there's another emerging context about Africa, where business may shift in current paradigm. In addition to 12 country members who have signed TPP, a few other countries like Philippines, Korea and Thailand may be interested in joining. "TPP is considered a living agreement, where new countries can join, new topics can be added. TPP is being considered the most ambitious deal. The scope of this treaty covers subjects like sustainability, minimum wages, child labour, environmental issues and along with IPR issues, one whole chapter is on SMSs itself, countries are reviewing it very carefully."
Raphael B Madarang, Director, Global Trade Compliances and Management, APL Logistics points out TPP would facilitate tariff reduction from 16 to 32 per cent, making a huge difference. This would help restructure and relocation of supply locations across the supply chain. Because of the huge duty reduction most member countries will avail these benefits in a span of 5 to 10 years. However, Vietnam is being considered as the champion of TPP, with its low cost and direct access to the US and Canada. Vietnam a also has a FTA with EU. Even though infrastructure is in place, from skill and labour point of view, may face issues of skill shortage by 2017-118.
Talking about challenges for implementation says Kesavan said, "There will be many objections and challenges to implement TPP smoothly, even from the US' point of view, there's a political agenda on weather America wants to go ahead with TPP or not? Is it really a job threat for the US, especially from textile industry's perspective?...." Besides, technically there are two years before TPP is implemented, time enough for all partner countries to set up their individual internal structures and policy framework streamlined to get into this.
The 5,444 page TPP document, as of now is a challenge to be translated into different languages for different countries as also the interpretation for different regulations. There are challenges like who is going to monitor, from where yarn will come under Yarn Forward rule, there are still many issues that need to be cleared at government-to-government level.
Avedis H Seferian, President & CEO, Worldwide Responsible Accredited Production ( WRAP) said, "Industry needs to look at TPP holistically for better implementation, that has been emphasized in all the sessions. Addressing Chapter 19 of TPP, labour requirements, and others, however I feel TPP bashing is more political, once we have candidates settled for elections in the USA, it would be more realistic than rhetoric , I am more optimistic."
By 2018, China is likely to be a net importer of textiles and garments, felt some panelists. Vietnam as of now sources huge amount of yarn from China but in order to capture TPP benefits, Vietnam may have to shift its yarn sourcing from the US or the other TPP countries. Shift and relocation of business is likely to happen but where will this shift be remains to be seen.
"Personally, I have more confidence in Africa, where the shift is likely to be," opined Helen Hai, Goodwill Ambassador, United Nation Industrial Development Organisation ( UNIDO). Hai emphasized that she has worked in Africa and it is the next best bet for the world. Prabakaran however, felt it remains to be seen if China is going to relocate its production to Africa or India or there are more options. Like in case of Yarn forward rule for Vietnam, it could be India, Turkey or Bangladesh or may be American fabrics manufacturing specially denim gets share of the pie.