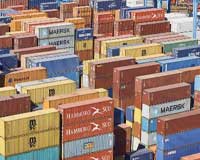 In an attempt to enhance exports to Japan, Textiles Committee under MoT is working hand in hand with experts from Japan Textile Products Quality and Technology Centre (QTEC). The Indian government year signed a MoU with QTEC through the Textiles Committee aimed at jointly establishing and encouraging quality compliance in the industry. The MoU is slated to bring in a new era in international trade of textile and clothing from India to Japan. Towards this goal, Textiles Committee recently organised an industry capacity building programme on quality compliance of Indian textiles and clothing for Japanese market in nine cities across India. Leading textile industry and trade personnel took part in the program. Out of India's total textile and apparel exports of nearly $40 billion, only $0.5 billion (or less) goes to Japan, which imports nearly $35 billion worth textile apparel annually.
Towards a greater bilateral tie-up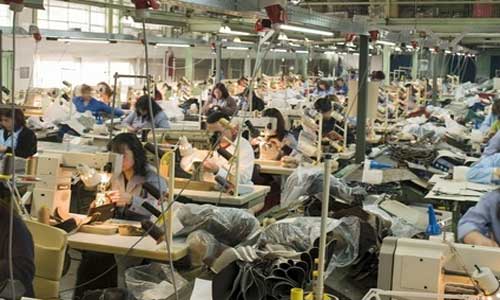 At the event, Subrata Gupta, Joint Secretary, Ministry of Textiles, said Japan is one of India's closest strategic and business partner, so we need immediate corrective action to increase textile and apparel exports to the country. Of the total apparel imports by Japan, only 1.2 per cent is from India. India should push it to at least 5 per cent in the next three years. Our quality is not poor, and technically too India is superior to Bangladesh and Vietnam, yet export is less.
Vijay Mathur, Additional General Secretary, Apparel Export Promotion Council (AEPC), gave the example of Gurgaon-based Neetee Clothing, which has done few improvements in its working, like creating worker manual, visual display of machine working etc, and now the company is doing good business with Japanese brand Muji. Other Indian exporters too should come forward. Apparel exporters willing to work with good Japanese buyers, should have their own environment policies and also ask workers about their future aspirations from their job.
Japan revising labelling norms
From April 1, 2017, Consumer Affairs Agency of the Japan has announced the partial revision of quality labelling system for textile and apparel products. Under this garment care symbols have been increased to 41 in terms of numerical digits, and some new care tags such as washing care labelling for mufflers, scarves and shawls have been added, while fibre composition of interlining for trousers made mandatory.
Apart from this, care symbols will be attached according to JIS L0001-2014 (care labelling code using symbols), and fibre name and percentage will be required to be mentioned as per the 'Textile Goods Quality Labelling Regulation'. Manufacturers will also have to provide the expanded information to consumers on method of caring for the product. Also, all new labels should be permanently attached to the textile products, either printed directly on the product or sewn. The label must be visible, indelible and easily accessible to the consumer.
Knowledge sharing exercise
Toshiki Tasaka, Director, Overseas Coordination Department of QTEC; and Kei Funaki, ASEAN and South Asia Regional Manager, Overseas Coordination Department, QTEC deliberated in depth on: 'Difference of quality requirements between Western buyers; 'Quality and Compliance in Japan and JIS Overview'; and 'The Banned Substance in Japanese Market'. The Japanese delegates also discussed their market requirements in terms of quality, make-up, benchmarking tools, Japanese industrial standards and various other compliances.
K K Agarwal, Textile Sourcing System/Relio Marketing Company, Delhi, highlighted there are few successful Japanese trading companies and they are working effectively among machine manufacturers. Being a government and an independent organization, the Textiles Committee should take similar responsibility and work as an Indian trading company with focus on Japan. It will help the industry from testing to overall sourcing as every exporter does not have capabilities, resources etc, to explore Japan. Through this, Japanese companies will have confidence to work with new companies in India.