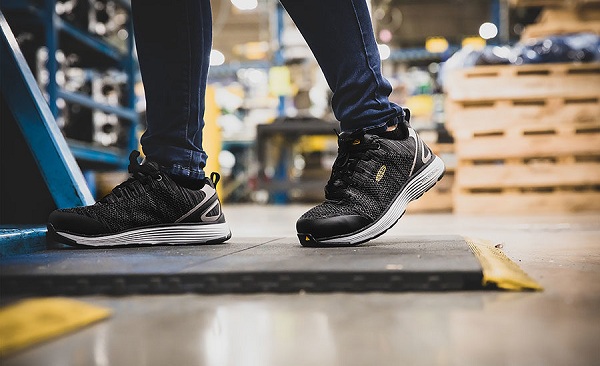 There is a growing trend amongst footwear brands to foray into clothing market. Brands Allbirds, Public Desire, Ego, Lavair are some good examples of this. As reported by Drapers Online, Manchester-based women's footwear etailer Public Desire launched a DTC women's wear brand Kaiia in September this year. Focusing on trend-led pieces, the brand sold 300 pieces of bralets and joggers in the UK. Similarly, online women's footwear retailer Ego launched a collection in July 2021 with US influencer Anastasia Karanikolaou. What's more the e-tailer recorded a 20 per cent per cent jump in sales since its launch, says CEO Adeel Fiaz. Savoring success, the etialer went on to launch a full own- women's wear clothing collection.
On similar lines, US/New Zealand sustainable men's and women's footwear brand Allbirds launched an activewear collection in August this year. Called Natural Run, the women's and men's activewear collection is retailed only on Allbirds website.
Decline in footwear retail sparks apparel foray
One major driving footwear brands into the apparel segment is the collapse of several big high street retailers over the past 18 months, including Topshop, Oasis and Warehouse. Their fall has opened up the market for entrepreneurial brands such as Public Desire to target both footwear and apparel market.
The rapid expansion of women's wear market is also driving Public Desire's move into clothing. On the other hand, the footwear segment does not offer many categories, says Qasim Aklaq, Managing Director, Kaiia. The footwear brand rolled out its new apparel collection in collaboration with trusted suppliers. It earlier sold some apparel wholesale through Asos and plans to launch new products every week.
Surcing challenges
Many footwear businesses that have forayed into the clothing segment recently are struggling to build sizeable clothing divisions due to sourcing challenges, says Fiaz. He points out the company is now targeting wholesale growth for apparel both with existing partner Asos and in new stockists.
Earlier known for its sustainable footwear, Allbirds launched an activewear collection this summer. The brand plans to tap the booming market and is set to grow by $157.7 billion – or by 11 per cent compound annual growth rate – between 2020 and 2024, as per market research firm Technavio.
Making a mark with the apparel lines
However, despite dip in sales many footwear brands plan to stick to their original business. E-commerce brand Shoeaholics does not plan jeopardize its reputation as a footwear expert and hence, will not foray into the clothing. Public Desire too aims to retain its identity as a footwear expert and, hence, will launch a stand-alone website for its Kaiia.
Footwear brands plan to first ensure their supply chain can cope with increased volumes and shorter lead times needed in clothing segment. They also plan to devise new marketing strategies for their foray into this segment. Only after getting these elements right, do they hope to make a mark in the apparel segment.