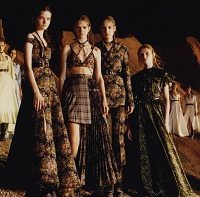 Asian designers have stood out in Western world with their classy styles and unique offerings for long. Chinese, Indian, and other top designers from the continent have styled Western celebs including Michelle Obama, Rehanna, Gigi Hadid for red carpet events. And as per a luxurystylemag.co.uk report, this year, one can expect to see a clutch of Asian brands and designers making a mark on catwalks, transforming luxe wardrobes across the globe. For years French, Italian, American designers attracted high networth individuals with their styles, now, it's time for Asian fashion brands to lead from ahead. In fact, a luxurystylemag.co.uk has listed out five luxe Asian brands that will make a mark in 2021.
Rokh: This South Korean brand by Tok Hwang has styled model Gigi Hadid. It's already made a mark across the industry with its cut-open sleeves, exaggerated hemlines and unique twisted seams. And as the report says, "it's a brand that doesn't do things by halves, yet despite its daring nature it has managed to capture the hearts of fashionistas the world over with its equally chic and sophisticated casual designs."
Sretsis: This Thai quirky yet edgy women's brand is known for its unique slogan tees and "vibrant, cherry-print jackets". It's fast becoming a favourite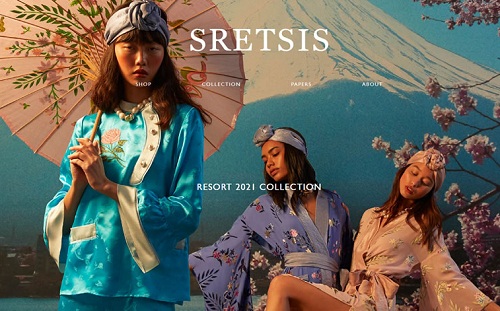 amongst those looking to inject that traditional Asian individuality into the way they dress. Katy Perry and Beyonce are some top celebs to have worn this brand.
With designer Pim Sukhahuta, a Parsons School of Design in New York alumni, at its helm, Sretsis is "centred around the idea of celebration, and with its bold polka dot patterns, whimsical florals and playful shapes."
Salwar Kameez: This iconic Pakistani brand offers unique and beautiful ethnic ensembles to a largely Asian clientele through its online store. Salwar Kameez is inspired by Eastern beauties, Pakistani brands and iconic celebrities from the world over. An ensemble that offers beautifully designed, high-quality garments for women, men and children. The online store has seen huge traffic over the past year for its unique, designs.
Mimpi Kita: Mimpi Kita, which means 'our dreams' in Malaya launched by the Zulkifli sisters offers beautiful hand-finished clothes in line with their own penchant for casual luxury. Mimpi Kita is best known for promoting individuality and unique dressing. The brand's bridal collection is particularly popular with its line of show-stopping dresses and accessories winning great acclaim across the world.
Lantern Sense: This brand from Hong Kong is known for its edgy fashion sense. Trevor Ng and Lala Yang's brand draws inspiration from art and photography and offers clean and refined contemporary collection that sets it apart from the other more Asian brands. "Modern, innovative and a projection of its multi-cultural heritage, this is a brand that feels utterly opulent – and it's just as well, because that's exactly what it is."