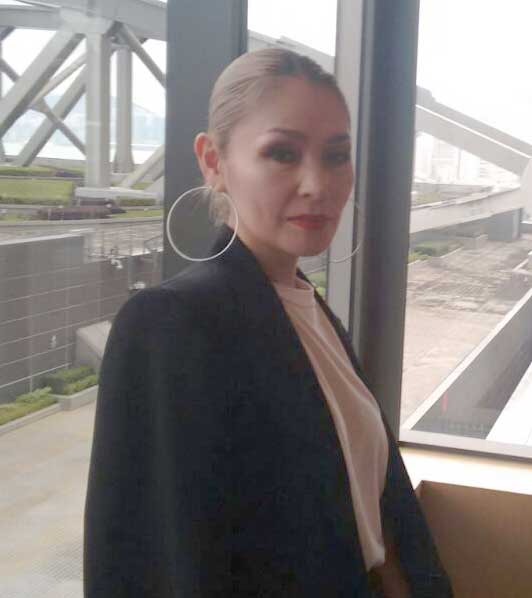 Mug, the designer of her Japanese born-and-bred brand G.V.G.V., launched the brand in 1991 after graduating from Kuwasawa Design School, G.V.G.V. has now become one of the most attractive Tokyo fashion label. G.V.G.V. has also injected its creativity into other fashion brands through design collaborations, like with UNIQLO's designer's invitation for their 2007 S/S collection and also producing for UT, the T-shirt for concept of UNIQLO t-shirts for spring and summer 2008. And for Spring/Summer 2010, she has participated as a buyer at grapevine by k3 Daikanyama, selecting wonderful creations from around the world.
G.V.G.V stands for flavor of grape wine, and is an established designer label that is sold in Japan, USA, China, Hong Kong and Italy.
Mug's world is represented by a mix of femininity and masculinity, with free sensitivity that is present in every season's collection. She thinks that in women in Japan and also globally want to feel and sense masculinity through some elements of menswear. "I add in my womenswear range a touch of masculinity through the kinds of fabrics like wool and designs like military styles of designing etc" she adds, "the trend globally is also a sense of genderlessness and blurring of lines between the two sexes" .
Her collections consist of colour palate of pink, green, blue , purple and some glitters usually in stretch , soft chiffons and muscular fabrics made in wool. For her latest collection for disco she has organza, satins, lame and fake fur fabrics. " I love fake furs, as these give a very good and fluffy feel and look gorgeous on women" Says Mug. " I am excited to be here first time as a VIP Judge tonight for Young Designers' Contest at CENTRESTAGE