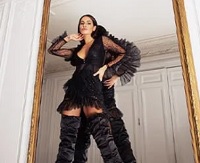 The fast fashion market has changed tremendously over the last 20 years. Digital-first retailers like Asos, Boohoo, Revolve and Missguided are producing trend-driven garments and accessories designed for digitally native millennial and Gen Z customers. Conference organiser RetailX's 'The Fast Fashion 2019' report reveals, the sector will make up 10-20 per cent of total revenue share in key European fashion markets in 2019.
Despite the wide reach of fashion sector, the online model for fast fashion is not likely to succeed as only a few e-commerce players have fared well in 2019. To succeed, brands need to focus on inventory and supply chain management besides increasing their speed of delivery.
Brands focus on quick deliveries
As most online fast fashion brands depend on short design-to-delivery times, they buy basic clothing in bulk. This enables them to produce trendy pieces that are sold off within
a few weeks at a break-even price point. However, retailers like Asos, Boohoo and Misguided sell these trendy pieces at very cheap rates, the government conducted an audit on labor exploitation in these brand factories in November 2018. To allay the fears of the UK's House of Commons Environmental Audit Committee, Boohoo informed its cheap £5 dresses are a marketing tool to attract customers to visit the website and these loss-leading items make up only 80 of over 6,700 dress styles on the site. The brand aims to attract people with trend-led quick turnover items, sourced locally for speed, so that they then make purchases from the core product offering, typically with higher profit margins.
Another popular brand Missguided ensures quick delivery through 'near-shoring.' The brand can turn around a product from China in under four weeks and from Pakistan in under two weeks. It also keeps its budget flexible to alter its collections according to what's trending on the social media.
Using data to predict trends
Companies that use data to forecast trends are best positioned to succeed. Smart fast fashion companies now rely on data to inform the buying process and buy into only what will sell. For instance, US online retailer Revolve uses proprietary data tools to measure influencer impact and social engagement to inform product choices.
By managing its inventory, the company has recorded a 15 per cent year-on-year net sales growth since 2018 and a return to profitability, with an $82 million rise in profits for Q3 following a loss in Q2. Despite a drop in share prices by approximately 40 per cent since its IPO in June, Revolve still has growth potential thanks in part to its proprietary technology and data tools. In 2019, retailers are also focusing on buying back successful styles that resonate. Boohoo increased stocks of its most popular styles by 110 per cent this season, while PrettyLittleThing increased its replenishments by 265 per cent.
New initiatives for customer acquisition
Driven by payment capabilities of its customers, fast fashion e-tailers: Asos, Missguided, PrettyLittleThing and Boohoo have partnered new pay-later payment service Klarna to lower the barrier to purchasing. The payment platform target millennials and Gen Z consumers.
In 2020, many British fast fashion brands plan to expand their operations globally, particularly in the US, where they have seen increased success in 2019. A recent example of this is Missguided which plans to increase investment in US expansion tenfold. Boohoo Group also increased its international revenue 64 per cent over 2018, owing to its successful stint in the US market.
Influencer marketing will also drive the growth of fast fashion retailers next year as all Revolve, Boohoo Group and Missguided plan to expand upon big influencer and celebrity deals inked in 2019. However, this can lead to market saturation and make finding an influencer space a challenge for retailers in 2020. Retailers therefore, need to constantly push the envelope and stay ahead.