As the pandemic has incapacitated Chinese high-end shoppers, luxury players like Balenciaga and Montblanc are rethinking their strategies to reach these consumers in Mainland China. Earlier, around two-thirds of Chinese consumers shopped for luxury goods overseas, says consultancy Bain & Co. This shopping usually occurred during their vacations or through resellers called "daigou.'
Pandemic makes luxury shift urgent
Aware of the potential of these consumers, luxury houses has been rolling out expansion plans in China before the virus broke out. The pandemic has accelerated their plans and made this shift more urgent. The perceived anti-Chinese racism in Western countries exacerbated by the Coronavirus, and Chinese government's desire to bring spending home is fuelling Chinese buyers' desire to shop domestically. Bain & Co estimates by 2025, over half of Chinese purchases for luxury goods may happen domestically.
To deal with this, brands should increase their imports into China and offer a wider and well-priced range, says Amrita Banta, Managing Director, Agility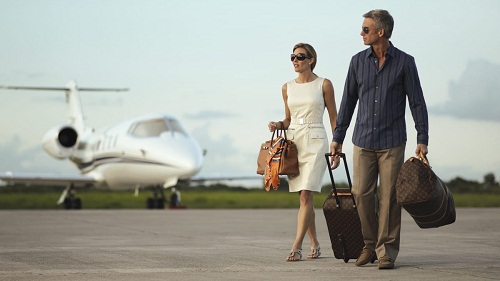 Research. They can also expand their reach to more cities, she adds.
Luxury brands turn to e-commerce platforms
China's luxury fashion market is set to grow by around 10 per cent this year, against a 45 per-cent plunge expected in the global industry, estimates Boston Consulting Group. However, the loss of Chinese travel spending has been a big blow to earnings of luxury companies like LVMH, Moncler SpA in recent months. Increase in domestic shoppers is pushing these companies to reconsider their store and distribution networks, says Jean-Marc Duplaix, CFO, Kering SA. Luxury brands like Prada, Miu Miu, Balenciaga, Piaget and Montblanc have opened virtual storefronts on Alibaba Group Holding's Tmall luxury platform this year, some setting aside long-standing objections to working with third-party online channels. Brands like Louis Vuitton, Givenchy and Chloe have also started using social media platforms to live-stream their products in China.
Rethinking strategies
Earlier, luxury brands in China kept local manufacturing to a minimum. Now, they will have to rethink how to avoid delayed stock and lost sales, says Banta. The growing preference among Chinese shoppers for second-hand luxury platforms to procure certain goods is fuelling more investments in such startups. For instance, sales of JD's used-goods platform Paipai in second-hand luxury category jumped by 138 percent during the 18 days of its annual summer sale period in June compared to a year ago.
Facing its worst economic contraction since 1992, China aims to keep spending within its borders. The country recently increased tax-free shopping quota for travelers to its southern Hainan province to 100,000 yuan annually per person from the previous 30,000 yuan. Sales on the first day of the new policy at four malls amounted to nearly 60 million yuan, reported state media. The pandemic has made Chinese consumers realize the benefits of domestic shopping and the trend is likely to continue in future too.