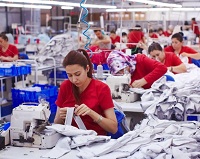 COVID-19 is drastically altering relations between brands and retailers. With fear of bankruptcies and subsequent non-payment looming over them, factories are choosing their retail partners with due diligence and emphasizing on a strategic partnership.
As Peter Maerevoet, Global Chief Financial Officer and Senior Executive Officer, Tradewind says, since buyers cannot ditch their suppliers currently, suppliers are in a more powerful position to decide on partners. Earlier, this power balance was hugely imbalanced as there was huge disparity between supplier's capacity and demand. Though some bigger manufacturers could decide on their partners, most had to compete by offering better prices than their rivals. COVID-19 has narrowed this choice by wiping away many suppliers.
Henceforth, surviving factories will be careful in selecting their customers; opines Guido Schlossmann, President and CEO, Synergies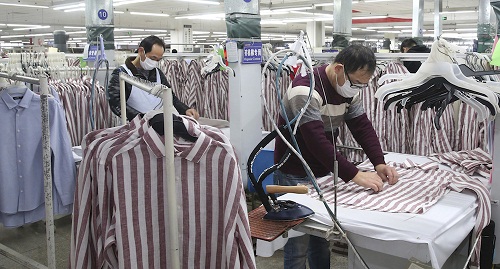 Worldwide. They will not only hesitate to bring onboard new customers but also continue doing business with only trustworthy partners. The pandemic has also exposed the financial instability of retailers with many of them succumbing to bankruptcy. Some of the biggest retail giants have bucked under pressure, says Ritesh Nair, Co-Founder and Director, Lipi Sourcing.
Emphasis on financial stability of retailers
Indeed, in future too, factories will continue to rely on brands. However, they will now work with only financially stable companies that would be able pay for their orders. They will work with retailers having an online business and selling essentials such as food, says Schlossmann. The most appealing brand partners would be ones with a strategic business model. HSBC's B2B platform Serai is launching a solution that gives brands a simple color-coded rating based on their payment habits. Brands are also seeking out cash in advance, payment upon delivery or payment after inspection, while customers are increasingly pursuing open account terms.
Factories are also leveraging factors or trade credit insurance. Lately, there has been an uptick in requests for trade finance due to the uncertainty surrounding payment terms. This gives the industry an opportunity to shift to phase financing. This type of financing make amounts accessible to factories at specific stages in production, guaranteeing that they get paid in a timely manner.
Revisiting contract terms
Suppliers are also scrutinizing the terms of their contracts and requesting additional protections. There has seen an increase in the use of retention of title clause, which enables the factory to hold onto goods until payment, even in case of a retailer's bankruptcy. Besides, factories are trying to circumvent restrictions on branded merchandise and seeking permission to sell their goods to third parties.
COVID-19 has broken down the trust between suppliers and customers. This can be rebuilt by retailers taking ownership of orders or paying for goods. Retailers also need to be transparent about their financial forecast while outlining future orders, says Maerevoet. On their part, factories should offer flexible payment terms and ensure faster production to ease some of the retailers' woes. This can help create new relations between factories and retailers, adds Nair.