The ongoing political turbulence in Myanmar is having a profound impact on its apparel industry. As per a CCF Group report on March 15, protestors attacked a number of Chinese-owned apparel mills in the Laydaya Industrial Zone in Yangon. These mills were destroyed, looted, and burned, threatening future investments in the country.
Myanmar currently has 600 apparel mills, of which, Chinese enterprises account for about 60 per cent. Around 300 Chinese enterprises are concentrated in Yangon alone. The current turbulence may affect China's investment in these apparel mills and may cause orders to flow to other markets.
Cheap labor, low cost drive apparel exports
Myanmar's apparel exports have been growing in recent years. The country mainly exports to Japan, Germany,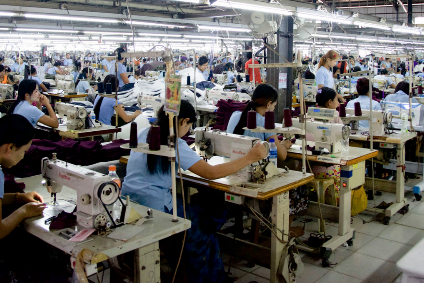 the United Kingdom among other markets. From 2015-19, the value of apparel exports grew 43.7 per cent annually. Lifting of economic sanctions by the EU and US helped Myanmar exploit its advantages of abundant labor and low production costs. GSP benefits also helped its textile and apparel industry boom. In 2018, Myanmar's textile exports grew to $2.225 billion. They accounted for 25.2 per cent of the country's total exports.
COVID-19 affected global economy in 2020. Myanmar, however, emerged unscathed from the crisis as imports and exports grew in fiscal year 2019-20. In 2019, the proportion of apparel exports in total exports grew to 27.9 per cent. Knitted garments accounted for nearly a quarter of Myanmar's apparel exports, and woven garments accounted for the largest proportion.
Japan, largest export destination for Myanmar
Japan remains the largest destination for Myanmar's apparel exports. The country accounted 22 per cent of Myanmar's total apparel shipments in 2019 followed by EU, Germany, Spain, the United Kingdom, the Netherlands, etc. As the world economy recovers from the pandemic, incidents such as the military coup in February and the recent violence in Yangaon might drive apparel orders, especially from Japan and EU, away from Myanmar.