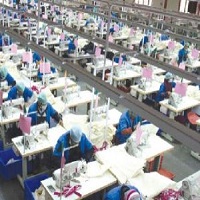 A major component of its export basket, India's apparel exports have stagnated in recent years due to increasing competition from Bangladesh and Vietnam. On the other hand, the rise of preferential tariff treatments have contributed to the rapid growth in apparel exports from these developing countries.
As per a RBI Report published in December 2021, the Indian garment industry is less integrated due to the costs associated with production logistics and time required for exporting and importing of goods. Another reason for the industry's low integration is the large size of the domestic market which leads to the slowing of its garment exports.
EU's share in apparel exports declines
Most of India's apparel exports are directed to the EU, US, UAE followed by Saudi Arabia and Canada. The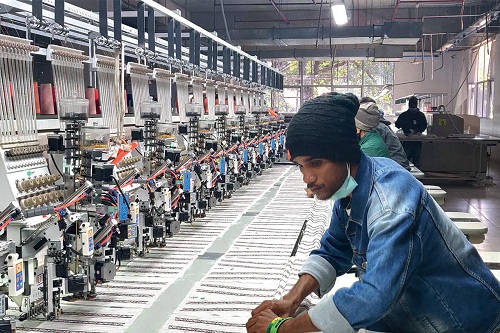 European Union is the largest importer of Indian apparels with exports to the region increasing from 32 per cent in 2000-01 to 38 per cent in 2018-19. Within this region, six major economies, viz, UK, Germany, Spain, France, Netherlands and Italy are the largest markets for Indian apparels. The share of EU in India's apparel exports reached a peak of 49.5 in 2008-09. However, since then, the share has been on a decline and fell to 38.4 per cent in 2018-19. In fact, for the last few years, India's exports to the EU have stagnated at around $6 billion.
Preferential trade agreements for greater access
Bilateral and regional trade agreements have helped key exporters to increase their trade over the last decade. One such prominent trade agreement is the GSP which allows EU importers to claim full tariff drawback on their imports from Bangladesh. On average, apparel products in the EU are taxed at 12.5 per cent, which Bangladesh has to pay zero taxes due to the GSP. This offers Bangladesh greater market access in the EU and makes it the largest exporter to EU.
Vietnam also benefits from the preferential tariff treatment in case of apparel exports. The Free Trade Agreements signed by the countries are proving to be a major growth driver for the industry. Its bilateral trade agreement with the US allows it export products on reduced tariffs of only 3 per cent.
India, on the other hand does not have any free trade agreements with its major export destinations; the EU and the US. This proves to be a major hindrance in its growth of apparel exports.
Diversify into other fibers
Another reason for India's lag in apparel exports is its heavy reliance on cotton exports. The global apparel consumption has well-diversified across other fibers while India continues to focus on cotton garments. It needs to build capacities in other fibers too. This will allow India to establish itself in other segments like wearable electronics and embedded sensor apparels.
Address tax issues
To boost apparel exports, India also needs to address issues related to credit availability and input tax credit and tax refunds under Goods & Services Tax structure It needs to introduce more schemes like the Scheme for Rebate of State and Central Taxes and Levies on Export of Garments and Made-ups (RoSCTL), introduced in March 2019 by the Ministry of Textiles to rebate embedded state and central taxes and levies on garments and made-ups to enhance competitiveness of Indian apparel exports.