On February 1, Myanmar's attempts to reinstate democracy in the country were badly thwarted by its military as voters in the recent election overwhelmingly supported the party of popular leader Daw Aung San Suu Kyi. The coup can be used by fashion companies to establish ethical working standards in the garment industry, says a new report by Quartz.
As per the report, fashion companies operating in the country can use their influence in various ways. They can publicly denounce worker exploitation at supplier factories. These factories are known to fire workers or cut payments on slightest pretext such as holiday leave for time off. Ma Moe Sandar Mynt, Chairperson, Federation of Garment Workers of Myanmar urges brands to help workers and create a fair working environment in the country.
Low-cost labor makes Myanmar a favored garment hub
For the last few years, Myanmar has been increasingly relying on garment exports to fuel its economy. As per World Trade Organization, the country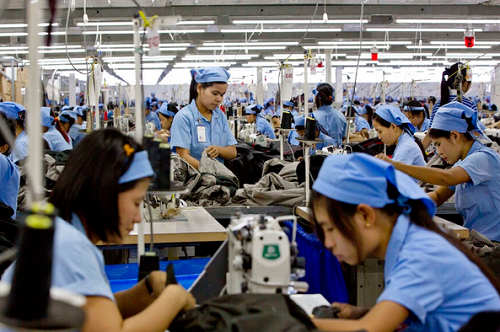 exported over garments worth $5 billion in 2019 making up over 30 per cent of its total exports. In recent years, many clothing firms have set up factories in Myanmar taking advantage of low-cost labor and favorable relationship with the European Union. Swedish brand H&M has 42 manufacturing sites in the country while Primark sources from 21 factories, Next buys from 40 factories. Uniqlo's parent company Fast Retailing also has six suppliers in Myanmar
Ensure safety and financial security of workers
These international fashion companies have urged military to restore democracy in Myanmar. Trade groups including Ethical Trade Initiative, American Apparel & Footwear Association, Fair Labor Association have also urged brands to severe ties with military-controlled businesses and ensure the safety and financial security of workers.
In response to this call, H&M has paused new orders in the country. The brand has halted orders due to practical difficulties being faced in import of raw materials and export of finished clothes. However, the company has not made any long-term decision as yet.