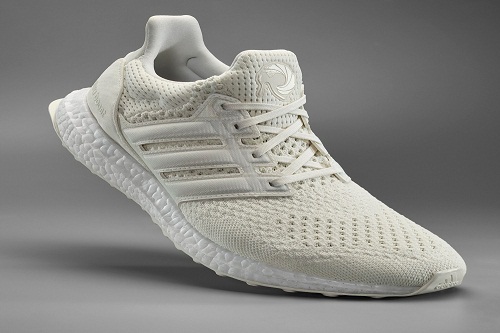 Credit analysts at Moody's Investors Service have predicted European retail and apparel sector will be stable for the year 2022 as they expect business to return to normal over the next t 12 to 18 months.
Shipping delays and rising costs to impact margins
They believe, vaccine rollout and accumulated savings will help sustain consumption in retail. Supply chain disruptions will be manageable for most retailers. However, global shipping delays and an increase in raw material and transportation costs are likely to impact profit margins in the year.
The sharp rebound in apparel consumption during spring and summer this year led to softening of sales during. Retail sales peaked in April with sales from the region rising 25 per cent over last year. Sales in Spain and France reached 43 per cent of last year. However, they slowed down in September to 6 per cent and 7 per cent respectively. Sales in Italy and the UK also declined to 7 per cent and 1 per cent respectively in September from 39 and 38 per cent in April. In the Netherlands, sales stabilized at 5 per cent in September from 11 per cent in April. Germany's sales declined to 1per cent in September from 9 per cent in April.
Apparel sales to grow
In 2021, apparel sales grew 18.3 per cent and in 2022 they are expected to grow 11.5 per cent. In 2022, online e-tailers, luxury and sportswear firms will outperform their fashion counterparts, predicts Moody's . Analysts predict, adjusted EBITDA for the German footwear brand Birkenstock, Next, Matalan and luxury fashion house Burberry will grow from 0 to 5 per cent in 2022. For German value chain CBR Fashion, Italian luxury firm Golden Goose, German sportswear brand Adidas, adjusted EBITDA will grow between 5 percent to 10 percent, Spanish premium mass chain Tendam and German off-price e-tailer Schustermann project a 10 percent to 20 percent adjusted EBITDA growth rate, while German value chain Takko and French design house Isabel Marant expect to grow by over 20 percent.
Focus on luxury and casual to continue
In 2022, retailers will continue to focus on luxury, discounts and casual apparels, say Moody's analysts. However, earnings and margins will still lag pre-pandemic levels, they add. Retailers will continue their digital transformation and accelerate investments in artificial intelligence and customer analytics to improve the performance of their online platforms.
However, the outlook for the region is likely to turn negative if annual sales of the European companies dip. These companies face the risk of new shopping restrictions, sustained supply chain disruptions or prolonged inflationary pressures. To prevent it from moving to negative zone and converting into positivity, retailers need to accelerate economic growth. They also need to ease supply chain disruptions and soften inflationary pressures. The debt levels of these analysts have climbed in 2022. However, lessening of pandemic effects is likely to strengthen their economic recovery, though this recovery will vary according to region.