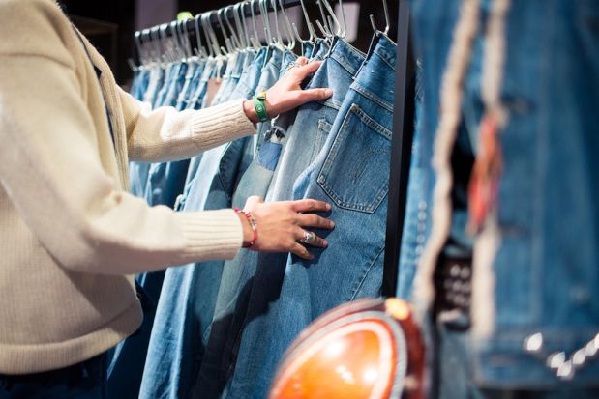 Held after a two-year gap Kingpins Amsterdam focused on sustainability with new materials and fabrics. After two years of being confined to digital realm, Kingpins Amsterdam was back with its physical edition on April 20-21, 2022. The event showcased innovations for F/W 2023-24 seasons and was attended by industry leaders happy to greet each in person rather than on the computer screen. Held in the Sugar City for the first time, attracted a larger community in a much bigger space compared to previous editions. As per a Spin Off report, it launched several new projects and collaborations during the three days.
Innovations in fabrics and material
Innovations are major highlights at every Kingpins fair. And as Ebru Ozaydin, The Lycra Company opined, there has been notable change in consumer interest and market trends in the last few years, opines. Consumers are spending more time at home, creating greater need for comfortable clothes. This is encouraging fiber and fabric manufacturers to offer new materials for multisize products with softer feel and more elasticity. Manufacturers are also launching higher- performance fabrics for stretch denims. One such fabric launched at the event was Lycra Adaptiv, a polymer with correct fittings, shape, elasticity, inclusive size, skin comfort, etc.
Cordura launched a new fabric capsule collection in collaboration with Sapphire Finishing, a part of the Sapphire Group vertically integrated textile group from Pakistan. Known as Cordura Nyco Fabrics, the collection offers a wide range of canvases, twills and rips stops in different weights and finishes. Calik Denim launched a stretch denim fabric range called Rawtech. The range is wash-resistant and stretchable fabrics that do not shrink over time. Similarly, Evlox launched a new fabric range called Smoothic, a soft and low shrink authentic denim fabric range.
Curbing resource waste
Denim manufacturers also showcased new solutions to reduce waste in the denim cycle. US manufacturer Cone Denim launched a nine-piece denim collection with Mohsin Sahid, Designer and Consultant, Endrime. The Endrime x Cone Denim Nothing Goes To Waste' collection uses as little fabric as possible and endorses the 'zero-waste' philosophy.
Naveena Denim Mills showcased latest technology innovation in the form of Biotech denim, a fabric made with the hemp crop residue and refined into textile-grade fiber called Agraloop BioFibre, in collaboration with Circular Systems, a materials' science company. Lenzing's sustainable cellulosic fiber, Tencel also showcased several innovative developments including Bast Recast, a new hemp, cotton and Tencel denim by NDL.
Demand for low-impact materials
Surging energy and raw materials costs are fuelling demand for low cost and low-impact materials in the denim. Showcasing this trend, Officina 39 launched Aqualess Fade, a new technology to recreate the bleaching effect of chlorine on fabrics without using chlorine or permanganate, and with less water and energy.
Chemical specialist CHT launched bio-based substances Organiq Bleach and Organiq Seek to recreate the same effects of chlorine without using water, chlorine and pumice stones. Garmon Chemicals integrated sustainability in its collection by combining processes and chemicals to save resources and reduce costs.
Adding color to bring back optimism
Brands looked for new alternatives to denim. They introduced colorful products to add optimism and inspiration to their collections. Jeanologia, launched a collection of cotton, knitwear, wool and jersey garments. Known as the Color Box, the collection added different aging effects through laser and ozone finishing.
Another initiative launched within the Amsterdam Denim Days Festival was the Officina 39 project launched in collaboration with sustainability expert, Adriana Galijasevic's Cocircular Lab, formerly working for G-Star. The project emphasized on the reuse of several donated items, including overstock, second-grade production or damaged unsold pieces.