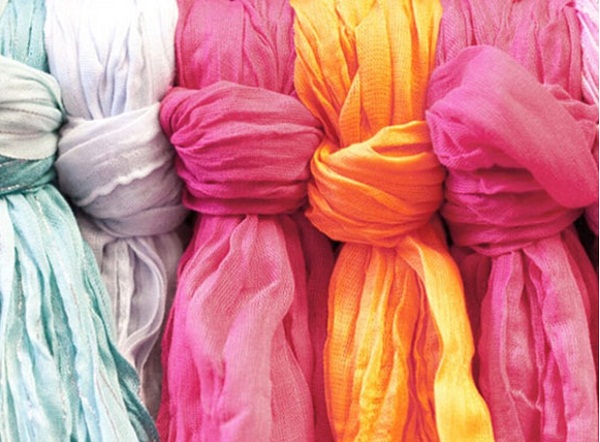 Good times are spinning for the Indian hosiery industry expectations unfold for a ten-fold growth in the next 25 years with focus on a long-term adoption of good cotton farming practices and India becoming more self-reliant. Like a fish in troubled waters, now is the time for India to increase its global exports with many countries unwilling to import apparel from China after the Covid years as well as the disruption in the supply chain in Europe after the Ukraine war.
Focus on self-reliance and pan-India cotton mills
Taking advantage of Prime Minister Modi's various all-inclusive schemes such as 'Sabka Sath Sabka Vikas' and self-reliance of 'Make in India', and 'Self-Reliant India', the hosiery industry should leap forward and increase its global export rankings, emphasized Rikhab Chand Jain, Former President of the Federation of Hosiery Associations of India (FOHMA) in his address at the Golden Jubilee Celebration in, Kolkata. The event took place on November 12, 2022. Jain said, the best is yet to come and the hosiery industry waits in anticipation in the post-covid years that have just begun
He said, although hosiery production has grown in Delhi-NCR, Ludhiana, and Bangalore over the last 30 years, a lot more is yet to happen. There should be more hosiery mills and focus in Jaipur, Indore, Pune, Kanpur, Varanasi, Nagpur, Surat, Bhubaneswar, Guwahati, Patna, and Ranchi among other cities. Industry leaders along with the Apparel Export Promotion Council (APEC) and the country's youth should now focus on making India the world's largest hosiery producer and exporter.
Indian manufacturing for all segments of cotton industry
Jain said, "FOHMA should get due active representation in AEPC and other institutions. FOHMA should organize exhibitions and organize delegations for industry contacts abroad and be a part of effective research projects and programmes. FOHMA had made significant efforts to demand the establishment of a separate Ministry of Textiles as well as that it should have a rank of a cabinet minister.''
Even after 75 years of independence, over 80 per cent of sewing needles, sewing machines, knitting machines, processing machinery, and knitting needles and other items essential for the hosiery industries are still imported from China and Taiwan at very high prices. A now self-reliant India must stop imports and substitute them by introducing local manufacturing by European brands or its China-Taiwan versions.
"For the last few years, with the price increase of 250 per cent in cotton fiber in past nine to ten months, the entire textile industry has been tremendously affected and exports fell drastically. The world's largest cotton and commodity traders have made huge profits from speculation and hoarding. Future trading was banned for seven items that had much lesser price hike than cotton, but cotton future trading was not banned," Jain highlighted.
Jain summed up saying, it is time for foreign trade to be focussed on and free trade agreements with the US, Canada, Japan, Europe, South Korea, and the UK should be done soon. The government should allow export income to be tax-free for 10 years. Incentives such as a tax-free income for five years for new industries, allowing shareholders for tax rebates on the value of investment done and withdrawing the proposal to increase the GST rate on hosiery and apparel from 5 per cent slab should all be done soon. Instead of simply raising cotton pricing, delving deeper into the root causes and making the whole industry self-reliant is the way forward for the cotton industry.