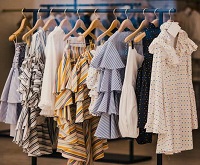 The COVID-19 pandemic has disrupted apparel supply chains across the globe with companies now trying to balance their operational skills with flexibility and affordability. As David Simchi-Levi, Professor, MIT opines, the US-China trade war has compelled companies to reconsider their relationship with China. A survey of over 3,000 companies released in February by the Bank of India revealed, companies in 10 to 12 global sectors aim to shift a part of their supply chains away from their current locations. Some of these companies plan to set up manufacturing units closer to demand while others plan to reshore operations.
Some apparel manufacturers are moving to Southeast Asia. High-tech industries are maintaining a portion of their manufacturing in China. However, they are also moving into Brazil, Mexico, and Eastern Europe. These restructuring trends are accelerating in light of the pandemic, explains Levi.
Technological advancements make China shift difficult
In her paper 'Reshoring, restructuring, and the future of supply chains' author Sara Brown says COVID-19 prompted many supply chain leaders to move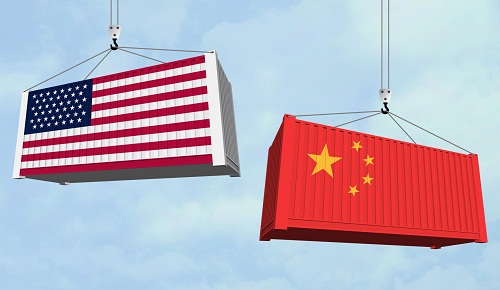 out of China. However, this is not really happening, believes Yossi Sheffi, Director, MIT Center for Transportation and Logistics. Though some companies have left China due to rising costs, most have been unable to move their supply chains completely out of the country.
It would take decades for these companies to move out of China completely, Sheffi argues. China is a sophisticated supplier of many parts and its exports of raw textiles have increased over the years. Even the US-China trade war doesn't incentivize companies to move out of China. Hence, companies need to diversify both inside and outside China, adds Levi
Role of standard tests and procedure in reshoring
Brown writes post COVID-19, many apparel manufacturers plan to bring production back to the US. However, this does not offer companies what they are looking for, says Levi. Also, this kind of consolidation can be risky, Levi adds pointing to the slaughter plants in the US that are concerned about their backup in meat production, falling prices for farmers, and meat shortages.
Reshoring also requires government involvement. For example, reshoring of drug manufacturing requires clean chemical manufacturing technologies. In turn, this needs significant investment of time and money. Companies should focus on stress test rather than location, Levi says.
Companies can successfully reshore their activities through the risk exposure model which allows them to evaluate the impact of disruptions on their performance. To achieve this, brands need to engage in supply chain mapping. The government needs to establish standards and stress tests, similar to the annual stress test that banks need.
Supply chains pass the pandemic test
Both Sheffi and Levi feel global supply chains performed better than expected during the pandemic. Despite facing empty shelves, the food supply chain in the US continued to work as did the medical supply chain which too did not face any shortage of drugs. In fact, the pandemic successfully highlighted the role of these supply chain managers in the corporate hierarchy.