Lockdowns due to the COVID 19 health crisis have exposed cracks in the system. Post the pandemic, efforts to rein in global sourcing and marketing strategies will accelerate as the pandemic will unleash lasting curbs on travel, large gatherings and roving consumption. As Professor Bruno-Roland Bernard, at Institut Français de la Mode in Paris quoted in a WWD feature explains, globalisation has transformed fashion by disrupting both the supply chain and the global distribution channels. Besides, it has highlighted a number of practices that are progressively being rejected by new generations of customers.
In the same feature, consultant Maximiliano Nicolelli of Milan-based Hydra Advisory notes there will be a tendency towards more locally based activities as a consequence to support local economies, luxury going back to its roots and Europe flair, and brands marketing products in a more relevant local manner.
Fashion houses to reinvent fashion chains, focus on sustainability
Once the crisis ebbs, fashion houses are expected to reinvent their supply chains as the intensity of global trade is increasingly perceived as socially and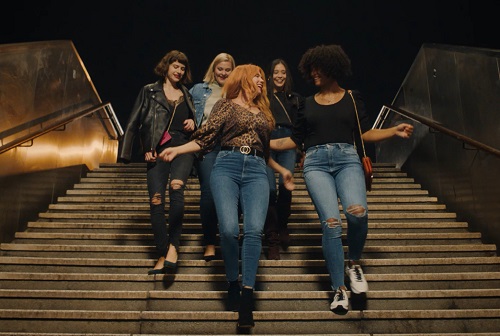 environmentally damaging. As Bernard says, production for European fashion and luxury players will migrate to the Mediterranean regions like North Africa, Turkey and East Africa. And small family-owned fashion houses will consolidate their operations.
Bernard goes on to say, the industry could see some bottlenecks, putting already established players at a disadvantage. Nicolelli cautions there could be other downsides to localised productions like an increase in production costs or decline in manufacturing competencies.
American designers who rely on European manufacturers will be at a particular disadvantage as production in the US can be more expensive and lacks variety. Therefore, Bernand views local sourcing and production is the best way to improve a brand's environmental footprint.
Claudia D'Arpizio, Partner at Bain & Co believes, the importance of sustainability will grow with a particular focus on the end of a product's life cycle. Proximity to suppliers will also gain importance to manage the journey of a product. Besides recycling and resale, a network of new jobs will be created that would allow people to dismount their products and repurpose their components.
Integrating local elements in campaigns
Although some national brands might get a boost, content creation and messaging may shift, views Bernand, recommending global fashion and retail brands to build in many more local layers into their communication and campaigns.
The mother of all brand expressions – the fashion show will continue to be held by well-backed powerhouses as they are efficient to maintain and rejuvenate the brand equity, accompanied by localized interpretations. However, smaller fashion houses will go for multiple less-spectacular local shows.
Interest in local traditions to grow
Nicolleli feels, COVID-19 outbreak has accelerated people's awareness of globalization and the interconnectivity between nationalities and countries. More customers will now support local businesses, reinforcing a sense of community. Some governments may restrict international commerce by applying higher tariffs or providing additional incentives in order to localize production. This will clearly support local factories and suppliers fostering local employment. On the other hand, it may also create supply-chain challenges and potentially have a pricing impact on final consumers.
According to D'Arpizio, the crisis has refocused the need to help local communities first and will further propel interest in local traditions and craftsmanship, particularly in China, where Gen Z especially is interested in local designers. Matt Farrell, Managing Director at Trophaeum Asset Management, predicts a trend of patriotic shopping among the wealthy.
Travel and movement interruptions
The crisis may interrupt travel and freedom to move for 12 to 18 months, believes D'Arpizio. This will reinforce local consumption in the near term. However, having a large network of stores across the world may prove problematic in as e-commerce will accelerate and more luxury firms will harmonize prices, thereby blunting the value of global shopping expeditions.
Savvy operators may leverage the crisis to renegotiate rents, or choose to operate in locations that are likely to be subdued tourist purchasing in the future. Store operators may have to focus on local customers thus reducing their need for specific type of associates and to make changes in their sales strategies, assortments and other key processes.