A sector that has benefitted immensely from the pandemic-induced lockdown and movement curbs in India is the e-commerce sector. Convenience of online shopping is encouraging many to move to digital platforms not just in metros but also in Tier II cities and beyond. As per a Live Mint report, consumers are fast adapting to changing e-commerce trends as more kirana stores and offline stores launch online retail. Amongst new users on the Grofers platform last year, 64 per cent were first-time online grocery shoppers while 20 per cent were new e-commerce users, says it spokesperson.
Adding new features to expand consumer base
Flipkart's new e-commerce user base also grew 50 per cent during the first lockdown. Among them, Tier III and smaller city users registered the highest growth from July to September. The e-commerce firm introduced new features like a voice assistant and vernacular interfaces to enhance the shopping experience of its consumers. This helped it expand customer-base during the pandemic, observes Saurav Chachan, Engagement Manager, RedSeer Consulting.
Consumer demands for online goods during the lockdown reflected their lives under the influence of the pandemic. They mainly shopped for essentials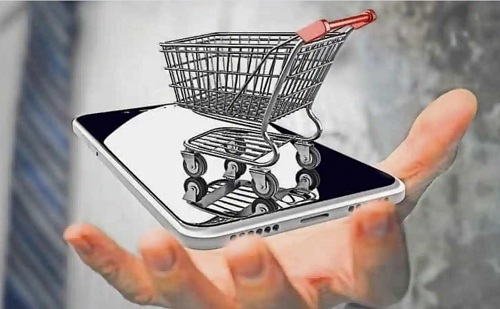 like groceries, home office essentials like laptops and headphones, furniture, consumer electronics products, health and fitness products, household products, personal grooming products, apparel, toys and books. Demand for laptops and desktops tripled in 2020 compared to pre-COVID levels, says Flipkart,
Initial hiccups
However, opportunities also brought along challenges for e-commerce companies as they had to struggle with product deliveries initially as the lockdown halted goods transport and movement of personnel in the country. The first two phases of the lockdown allowed e-commerce companies to sell only essential items like grocery, healthcare and pharmaceutical products. The complete ban on sale of non-essentials resulted in a low gross merchandise value for online retailers, says Chanchan. They also had to reorganize their systems and explore cross-industry tieups to deliver products to customers residing in containment and red zones, he adds.
For fashion e-commerce, the initial phases of lockdown were a complete nightmare as they led to zero business, says Amar Nagaram, CEO, Myntra. The e-commerce company had to introduce a new gameplan to overcome the grave situation. It collaborated with over 80 brands to procure and deliver masks across the country. It also launched the Myntra Studio to keep fashion-related content to its customers.
Market experts including Sachin Taparia, Founder and Chairman, LocalCircles, believe, changes triggered by the pandemic are likely to persist and shape the future growth of e-commerce market. According to them, online shopping is slowly being a way of life for Indian consumers.