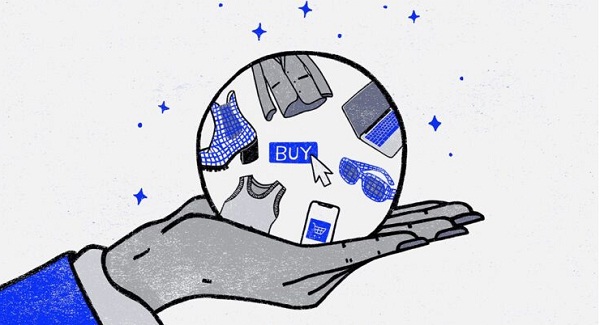 This year, more fashion brands will focus on digitization of operations, with NFTs gaining prominence. Digital-first creatives will be the new influencers with more brands adopting the metaverse and digital-first designs, says a new Vogue Business report.
Already, Tommy Hilfiger has tapped eight native Robtox designers to create digital designs for new collection. Similarly, Forever 21 has collaborated with a metaverse creation agency Virtual Brand Group to open a Shop City, for Roblox influencers to set up own stores. The brand will provide all available merchandize physically in its virtual shop.
The new membership badges will be profile pictures, or PFPs. Brands will dress PFPs or create their own. Inclusivity and diversity will be top focus for brands as they will aim for a purpose human experience, says Tamara Hoogeweegen, Strategist, Future Laboratory.
Eyewear retailers adopting augmented reality
To increase its use in fashion and retail, eyewear retailers Meta and Snap Inc are investing in augmented reality. Through this investment, these brands aim to make their smart glasses, called Ray Ban Stories and Spectacles, a must have hardware and software. Meta is also paving the way for future partnerships with additional luxury fashion eyewear brands by partnering with Ray-Ban owner EssilorLuxxotica on smart glasses.
Customized fashion to be back in demand
Customized garments took backseat this year with demand for more accessible options rising. In future, however, the demand for personalized products will resurge with brands and retailers embracing 3D and digital twins to create new products, says Goncalo Cruz, Co-Founder and CEO, PlatformE. According to him, tech and operational are getting more sophisticated and facilitating pilots, tests and first runs.
Stores to be more digitized
Stores will add more digital features as digital holdout get converted into online sales, predicts Forrester. They are already becoming more personalized with new features like an access to real-time reviews, AR try-on, etc being adopted, it adds.
Demand for NFTs to persist
NFTs will persist during the year thanks to the long-term loyalty or membership cards offering exclusive perks to customers. Both physical and digital purchases will increase with customers opting for unconventional brands, alternative ways to buy, and innovative systems of value like NFTs, adds Forrester.
Heeding to the legal and ethical issues, brands need to form metaverse teams to address trademark and copyright concerns, and future projects. This will also affect brand's marketing strategies as they are still adapting from the iOS update that made Facebook and Instagram spend less successful.
This year, the access to both online and offline events will be limited with visitors granted NFTs or other tokens to participate. Luxury brands will need to redefine their offerings to fulfill customers' desires for exclusivity.