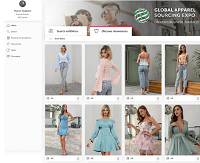 Believing that unprecedented times call for unprecedented measures, the International Apparel Federation launched its first digital Global Apparel Sourcing Expo on July 16 in partnership with Foursource and Sourcing Journal. Featuring over 10,000 products by more than 200 exhibitors, the expo was launched on July 15 and runs for 30 days till August.14. Day 1, focused on sustainability and corporate social responsibility (CSR) in the wake of the COVID-19 pandemic.
The event was kick started with an insightful address by Christian Ewert, President, Amfori, who urged industry leaders to engage in open and sustainable trading. Ewert stated the apparel industry is currently responsible for 10 per cent of global carbon emissions and hoped that COVID-19 could help the industry become more resilient, carbon-neutral and circular.
Interactions, responsibility to be the drivers
To achieve this, brands and retailers would need to increase their interactions with local producers, Ewert said. This will make them aware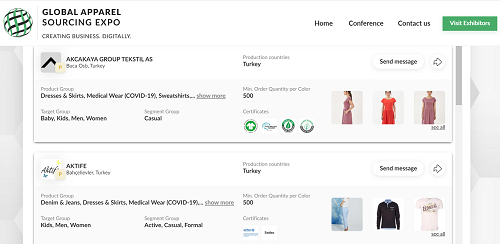 of the challenges that these producers face, and encourage them to improve their involvement with trade unions and local stakeholders. Brands and retailers should assume the responsibility of women employees and other vulnerable groups and ensure their safety during the crisis.
As sustainability initiatives by these businesses would need government's help, they should first improve their interactions with trade unions and set up grievance mechanisms in factories.
Benefits of symphonization
Symphonization sets equal audit rules for brands, factories retailer manufacturers and factories can also reset their supply chains through the concept o symphonization. In this concept, instead of operating their own set of rules and internal factory audits, brands and retailers can collaborate with specialized independent organizations that would provide them with multiple options for their supply chains.
Traditionally, brands and retailers created their own social compliance standards that often resulted in audit fatigue as factories required multiple audits each year. Attempts to harmonize these standards failed despite many attempts from retailers, brands and manufacturers.
Symphonization of these standards can help brands and retailers realize that all the parties involved in apparel manufacturing are responsible for following sourcing rules. These brands and retailers can also replace the existing proprietary programs with a third-party organization that has its own existing supply chain audit rules in place.
Quality rather than quantity
In order to build a resilient supply chain, apparel companies should adapt to the concept of a circular economy, views Markus Weiser, Gore Fabrics. According to Weiser, most companies get the concept of circularity wrong because it keeps all those mini-seasons going without any further adjustments. Weiser advises these manufacturers to make fewer high-quality products that last longer. His company Gore Fabrics uses alternative technologies that allow its manufacturers to add colored pigments to fibers from which yarns and fabrics are made. Known as solution dyeing, this process helps manufacturers save up to 50 percent of the water used for conventional dyeing methods. By 2030, Gore aims to reduce its absolute carbon emissions originating from manufacturing sites and offices by 60 percent, besides reducing its absolute product-related carbon emissions by 35 percent.