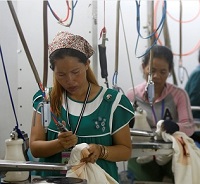 Recovery strategies planned by governments across the world would be of no value for Asian countries if they fail to address the issues of local garment sectors. As data from World Trade Organization indicates; a bulk of Bangladesh's merchandize exports in 2018 comprised apparels. Similarly, the garment industry of Cambodia employs around 79 per cent of its female workforce.
The garment industry in most developing Asian countries relies on imported yarns and fabrics. Though COVID-19 has resulted in substantial order cancellations, factory closures and job losses, the outlook for the apparel industry remains positive. For most western brands and retailers, Asia still remains their largest sourcing base with no alternatives in sight. From January to May 2020, over 80 per cent of the apparels imported by the US were from Asia. Though retailers have diversified sourcing away from China, they are now targeting other Asian countries like Bangladesh, Vietnam and elsewhere in ASEAN.
Automation and innovation fuels popularity of Asian garments
Apparels made by Asian factories are gaining worldwide popularity due to their factories' continuous investments in automation technologies, research and development,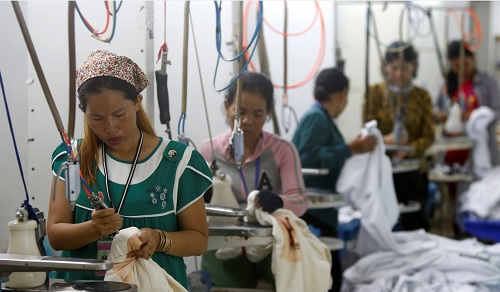 product innovation and infrastructure. Asian manufacturers offer competitive prices and other value-added benefits such as speed to market, reliability and flexibility. This gives them an edge over other suppliers across the world.
Rising purchasing power of consumers has turned Asia into one of the world's largest consumption markets with producers benefitting by making garments exclusively for Asian consumers.
Corporate social responsibility to ensure sustainability
However, to be a sustainable growth engine for Asian economies post-COVID-19, garment manufacturers and suppliers need to make a greater effort into corporate social responsibility. They will have to ensure better treatment of workers by reducing the pay parity between them and their global counterparts. Manufacturers will also have to assume the responsibility for safety of their workers and ensure that a tragedy like Rana Plaza fire outbreak does not occur again.
A step in the right direction, the recent suspension of the Everything But Arms trade preference to Cambodia by the European Union sheds light on issues like exploitative labor unions, lack of accountability for poor working conditions, gender discrimination, long working hours, underpayment and noncompliance with international labor standards in these factories.
More cooperation from Western brands
The onus of improving corporate social responsibility should not be placed on garment factories or apparel-producing countries alone. Western fashion brands and retailers that source from Asia should be made equally accountable for honoring their commitments and cooperating with their vendors during this difficult time.
Unfortunately, some fashion brands and retailers have not only canceled substantial orders but either delayed or rejected payment for orders already or nearly completed. This not only adds to the financial pressures of these garment factories in Asia but also makes their workers more vulnerable to future abuse. The garment sector can be a unique growth engine for Asian economies provided both manufacturers and retailers stick to commitments.