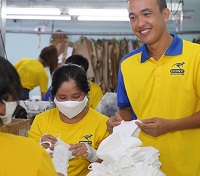 Data from Ministry of Industry and Trade of Vietnam indicates, the export turnover of Vietnam's textiles and apparel sector, in the first seven months of 2020, dropped 12.1 per cent to $16.18 billion compared to the same period in 2019.Many businesses have almost no orders for the last two quarters of the year, especially high-value products such as suits or high-end shirts. Prices of masks and protective goods have fallen sharply due to oversupply globally.
Vietnam Textile and Apparel Association (VITAS) has recorded 30-70 per cent order cancellations leading to inventory pile up and increasing pressure on businesses to pay wages.
Vietnam displaces Bangladesh in apparel exports
Despite this, Vietnam is fast replacing Bangladesh as the world's leading textile and apparel exporter. Vietnamese textile and garment industry has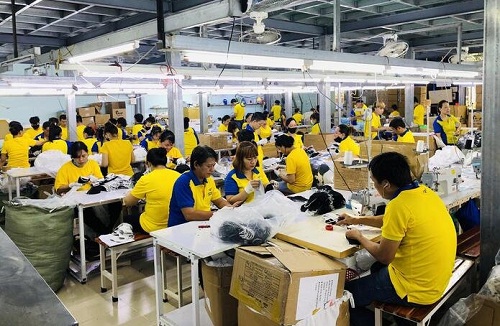 managed to surpass Bangladesh by emerging as the second largest garment and textile exporter in the first half of 2020. The country earned $13.18 billion revenues from its textile and garment exports in the first six months of the year, In contrast, Bangladesh earned only $11.92 billion, shows data from the General Statistics Office of Vietnam and the Bangladesh Export Promotion Bureau,
Mohammad Hatem, Vice President, BKMEA, says, Bangladesh's exports have been heavily influenced by the pandemic. Mustafizur Rahman, Fellow, Centre for Policy Dialogue (CPD), says, Vietnam is trying to retain market share and gain more from China's loss of market share.
Vietnam's enterprises on expansion spree
Vietnamese garment enterprises are urging for the EU-Vietnam Free Trade Agreement (EVFTA). One such garment enterprise is the Dony Garment Company. Established in 2009, the subsidiary of Dony International Corporation manufactures workwear, sportswear and outdoor clothes in Vietnam. The company plans to expand in the European market over the next one or two years. For this, it has standardized its production process besides obtaining ISO 9001, ISO 13485, ISO 14001 certifications. It is currently undergoing the Business Social Compliance Initiative (BSCI) assessment and Wellness Recovery Action Plan (WRAP).
Focusing on basic fashion products and uniforms, Dony was one of the first Vietnamese enterprises to divert business to the production of face mark and other producing protective gear export, helping it to maintain business operations and stabilize jobs for workers. The transition is helping the company expand its scale, purchase advanced equipment, and upgrade its production chain. According to Pham Quang Anh, Director, the company needs to work harder to improve skills and find new ways to meet the requirements of difficult markets.
The Vietnam advantage
Though it suffered initial losses, Dony was able to bag some orders from Japan and upgrade manufacturing process and product quality. Anh opines, Vietnam's garment industry offers many advantages like modernized and upgraded machinery, penetration in most garment markets, close relationships with major customers and global buyers, abundant cheap labor, stable socio-political and macroeconomic environment of Vietnam is stable, is the foundation which helps it to attract foreign as well as a domestic investment, long tradition of the garment industry and favorable conditions to develop support industries such as cotton and mulberry growing, raising of silkworms, production of preliminary and artificial fibers, boosting production of raw materials, especially fabrics and clothing.