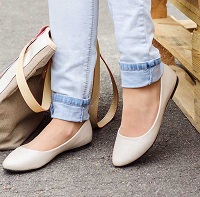 In 2020, fashion was shaped by shifting consumer priorities. Going ahead the trends that emerged during the pandemic will continue to reign through this year. As Beth Goldstein writs about the outlook for 2021 in her NPD article "The shifts in consumer preferences we've seen during the pandemic are accelerated extensions of those we were seeing before, and these trends will continue during the year ahead."
Comfort, functionality to be top priority
Indeed consumers had already started focusing more on comfort and functionality of products even before the pandemic affected their choices. Year 2020, confirmed this even more as spending was around products that suited their stay at home lifestyle. "This is largely why the home, tech, toys, and sports equipment industries fared so well. Within footwear and accessories, styles that supported comfort at home or outdoor activities were the winners," writes Goldstein.
"In fact, fashion footwear (particularly dress) has been losing share to more comfort-oriented and athleisure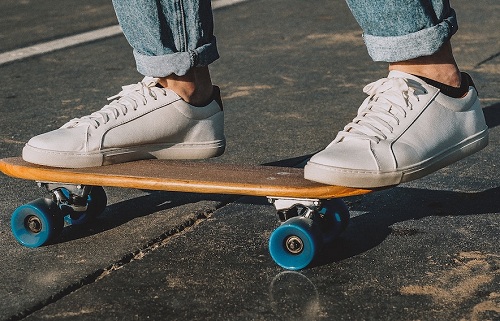 categories for years, aligning with similar trends in apparel." And this became more prominent during the pandemic and lockdown. For example, in the US, slippers are expected to grow over 50 per cent for the year, and brands like UGG, Crocs, and Birkenstock clocked in good revenues at a time when others were floundering. She feels, as consumers start returning to work and life becomes more normal, brands can capitalize on the "more casual, comfort-focused features that consumers have become accustomed to wearing inside of the home, and adapt for use outside of the home."
In fact, a NPD Group study had highlighted in September that 70 per cent consumers said once they go back to normal activities and work, they will continue to dress more casually than before the pandemic. Therefore, brands and makers should look at a "resurgence in fashion footwear". Sales will surely move North and as NPDs' Future of Footwear report predicts in 2021, the fashion category will recoup less than half of the volume it lost in 2020.
She says, in 2021, consumers will continue to prioritize spending on functional and durable products that offer solutions, and are therefore, perceived to be good investments. Hence, innovation is key for brands to move forward.
Online retail will continue to gain
Another clear trend that emerged during the pandemic was the growing importance of omnichannel retail. "The proliferation of shopping, pickup, and delivery options initiated digitally was a key driver for many of the successful retailers during the year," she writes. Online penetration touched 40 per cent of total fashion footwear sales and 34 per cent of accessories sales reports an NPD Group/Consumer Tracking Service, January-November 2020.
In 2021 she feels, "brick-and-mortar retail will continue to be more transactional rather than experiential – and even as shopping in-store becomes less of a health concern, the dependence on digital will likely remain." The retail industry should however, work towards bringing the customer back to the store "we should accelerate efforts to bring that experiential element to the digital world via enhanced technology and imagery. This does not, however, mean we should abandon progress in the physical world; while store closures will continue, there will be unique opportunities in the brick-and-mortar space as well."
She sums up by saying in 2021, just like during the pandemic 'normal' will continue to evolve, shaped by forces that were both present before 2020 and those that intensified during last year. "Recovery will differ among consumer groups – and we'll likely see behaviors such as working from home and increased online shopping stick. The brands and retailers that thrive in 2021 will be those that refuse to settle for just one new normal."