"The second day of Fashion Futurum international conference held during Mercedes-Benz Fashion Week Russia started with the panel discussion about local and global protection of intellectual property. Speakers were Maxim Dyshluk, Director Legal, Intellectual Property Depositary (Russia), and Alberto Crivelli, Partner, AMTF Avvocati (Italy). Evgeny Pen, CEO, Intellectual Property Depositary (Russia), moderated the discussion."
The second day of Fashion Futurum international conference held during Mercedes-Benz Fashion Week Russia started with the panel discussion about local and global protection of intellectual property. Speakers were Maxim Dyshluk, Director Legal, Intellectual Property Depositary (Russia), and Alberto Crivelli, Partner, AMTF Avvocati (Italy). Evgeny Pen, CEO, Intellectual Property Depositary (Russia), moderated the discussion.
Ludmila Novoselova, Chairman of Intellectual Rights Court, Doctor of Law (Russia), proceeded to speak about "Brand Protection Measures" during her public talk. The brand should consider its legal protection measures at the very early stages of development. Partial or complete design copying, infringing goods, emergency substitution of a recognizable brand's name – all these problems can be avoided. The Court is unlikely to oblige the respondent to cover your losses, as these are hard to confirm and to assess, but you can be recompensed. You could also claim unfair competition. Legal deposition will help to uniquely determine your authorship. There are systems for trademarks registration in the legal environment of the Russian Federation, the European Union and in the international field.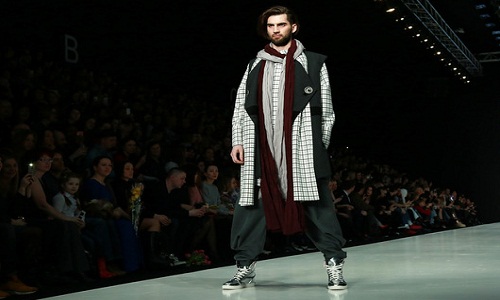 The yesterday lecture on investing into fashion was continued by Jeffry Aronsson, Founder & CEO, Aronsson Group LLC (USA), and Alexander Galitsky, Co- founder and Managing Partner, Almaz Capital Partners (Russia). Investments into venturous start-ups doesn't attract everyone, but such projects can turn successful in the fashion industry, as this market is fast growing and changing. More cautious investors consider how fast can growth rates be in a specific segment, how authors of a start-up see their place in the system. It also matters if the start-up can produce a high-quality product that will attract the audience, in particular, the global audience. And naturally, whenever investors consider a start-up, they will look at its perspectives: if the brand's boundaries can be extended, if other types of products can be produced under the collective mark etc.
The lecture was followed by a public talk about «IT Solutions and Mobile Apps for Fashion Brands: Is It a Game Changer for Fashion Business». Eddie Mullon, CEO of Launchmetrics, Founder of Fashion GPS, told about the challenges in the fashion world and the importance of IT-technologies in regard to the fashion industry development. Fashion GPS collects data both online and offline, proceeds and analyzes them, and finally assesses efficiency of a certain designer. This allows to orchestrate things in properly and to provide the maximum possible impact on the audience of interest. New tools help to solve most of the challenges and enhance performance.
In the conference room there was the panel discussion on ethical fashion. Among the participants of the panel discussion were Giusy Bettoni, CEO, C.L.A.S.S. Eco Textile Library (Italy); Piia Lehtinen, President of the Board, Design District Helsinki (Finland); Marina Kokorina, President, RusEcoModa (Russia). Covadonga O'Shea, Founder, ISEM Fashion Business School, moderated the session. The speakers reported on the importance of sustainable fashion, explained why nature resources have to be preserved. Marina Kokorina noted that there are companies in Russia that collect textile for recycling. "People that care about the environment think globally", she emphasized. Giusy Bettoni remarked that fashion should be as transparent as possible, that supply chains need to be traceable, that all wishes of the customers should be accounted for. The speakers invited everyone concerned about eco-fashion to attend the eco-friendly fashion days that are to be held on June 28 to July 2.
Karim Rashid, designer (USA), spoke about the future of design. Today fashion has nothing to do with aesthetical clichés, it is all about novelty and functionality. You should consider your project, assess it critically. By making some product we create a reference that designers are going to use in the future. It is necessary to fit into the new environment, to use Internet technologies, 3D printing and other progressive tools. Designers should also consider their objectives as creators. As soon as they know the answer, it will be easier for them to find their unique style that their target audience will accept.
The panel discussion "Technology as the Driver for Fashion Start-up Success" was participated by Marvin Liao, Partner at 500 Startups (USA), Amanda Parkes, Chief of Technology & Research, Manufacture NY (USA), Eddie Mullon, CEO of Launchmetrics, Founder of Fashion GPS. In their presentations the speakers demonstrated the existing wearable technologies, disposable clothes and footwear, the Fashion GPS system that allows to gather statistics, show the necessary experts and images with barcodes. The speakers concurred that the financial chain is to be changed, starting from its very first links, that it is development of source materials should be invested in. Konstantine Karczmarski, Advisor to Innovations Department, ITMO University (Russia), who moderated the discussion, questioned the discussion participants about the things making innovative start-ups grow and succeed. Normally the projects that manage to succeed have a well-balanced team, a good view of their audience and possible partners, and a customer acquisition system. It is important to bring an innovative project to the market, when the demand for it has been outlined.
"The Cross-Border Market Opportunity: Today's Growth Rocket" – this was the subject discussed by Anna Klinskova, Vice-President Sales and Marketing, DHL Express (Russia), and Oksana Shpitalnikova, Head of Customs Operations, DHL Express (Russia). Every year the e-commerce market is increased by 1/4, which makes it highly perspective. However, Web stores and applications should meet the customer's needs. Express delivery, convenient and user-friendly interface can push up sales. The only documents needed for export are customs declarations.
Carlos Espinosa de Los Monteros, High Government Commissioner for the Spain Brand (Spain), participated in the public talk "The Winning Model of Spanish Fashion Industry". The public talk was moderated by Alexey Bajenov, Founder, Be-in.ru (Russia). There are several principles of successful business. The first one is to consider the customer as the lever of the fashion industry engine, the second one is the timescale. If the designer want to use resources properly, times spent for any production processes are to be reduced. Carlos Espinosa noted that many people with different income can afford the Spanish fashion, and in his opinion, that was yet another reason why the Spanish brands are popular.
The discussion «Only Designers Will Remain: the Future of Fashion is About Creativity» was participated by Vladimir Philippov, Deputy Head of Department of Culture, Moscow Government (Russia), Karim Rashid, designer (USA), Princess Beatrice D'Orleans, President of the Spanish Luxury Association, Ambassador of Dior (Spain), and Dmitry Peskov, Director, Young Professionals, ASI (Russia). Alexander Shumsky, Executive President, Russian Fashion Council (Russia), moderated the discussion.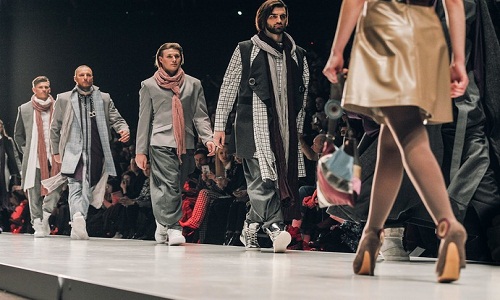 Karim Rashid and Princess Beatrice proclaimed the paramount role of creativity in the designer's business. The matter of the person responsible for the fashion problem is critical, but supervising works at every stage will reduce the time associated with the creative process itself. Vladimir Philippov remarked that it is important to offer financial support to young brands and that investments in innovative technologies are perspective. Alexander Shumsky and the speakers expressed their confidence that technical production modernization will allow the designers to concentrate on their creative activities.
The discussion "Upgrading Traditional Retail: Creating a Fluid Shopping Experience" was participated by Michael Burke, Head of Industry, Fashion, Sports & Toys, Google (USA); Scott Emmons, Head of the Innovation Lab, Neiman Marcus (USA); Alla Verber, Vice-President, Mercury Russia, Fashion Director, TSUM Department Store (Russia); Anna Klinskova, Vice-President Sales and Marketing, DHL Express (Russia), and Arina Slynko, Deputy General Director Federal Center for Light Industry, Director, All-Russia Forum on Light Industry, Ministry of Industry and Trade (Russia). The speakers discussed the general situation in the fashion market and considered how the customer's demands change and develop retail. Arina Slynko said, "The experts say that millenials are going to influence the consumption model changing". Alla Verber agreed with that and said that the generation change caused the sales system change – many turn to Internet, and that's why we can consider buying luxury staff directly from home. If we talk about TSUM, according to the expert opinion, total value of online sales is only 5% from the general turnover. "I don't think our nation has been satisfied with the purchasing opportunities", Alla Verber emphasized. "I am sure that we all love buying things and trying them on in the stores. We'll need 20 years more for an absolutely new generation to grow up and for the consumption system to change". In general, all speakers agreed that the offer should be adopted in accordance with the customer's needs and should offer them conditions with as simple and clear communication between the supplier and the consumer.
Gary Stewart, Director of Wayra (UK) talked to the visitors of the conference about "Acceleration Models for the Fashion Industry". Gary demonstrated how technologies can simplify communication with the customer. His company develops the artificial intelligence that will discover target audiences. If you have a start-up, you need to understand how you can attract the customers, how you are different from the others, to see your strengths. The speakers believe that cooperation with large brands interested in investing into perspective projects is also a great strategy.
The matter of «Local Becomes Global: How National Brands Can Succeed on the Global Marketplace» was discussed by Victor Evtukhov, State Secretary, Deputy Minister of Industry and Trade of the Russian Federation (Russia), Carlos Espinosa de Los Monteros, High Government Commissioner for the Spain Brand (Spain), Jeffry Aronsson, Founder & CEO, Aronsson Group LLC (USA), Pascal Morand, Executive President, French Federation of the Haute Couture and Pret-a-porter (France). Igor Bartsits, Director of IPACS, RANEPA (Russia), moderated the discussion. Victor Evtukhov said that the state is concerned about helping the Russian brands to become recognizable. Cooperation with them brings much more profit after they become recognized and go global. Brands that celebrate the Russian culture and aesthetic traditions have great market potential. Pascal Morand agreed that cultural identification of a brand matters. Carlos Espinosa recommended to assess the brand's advantages and to use them. He gave notice to the high expertise and textile industry of the pre-revolutionary Russia and expressed his hopes that it will recover. Jeffry Aronsson indicated that building relations with consumers and partners will be really helpful in terms of perspective development.
Marvin Liao, Partner at 500 Startups (USA), shared his opinion on the rules that authors of start-up projects should follow. The platform that Marvin develops promotes innovative projects within the fashion industry. The speaker called e-commerce an important tool. We have interesting conditions for start-ups now. There is a whole set of technologies like social media, where almost free of charge you can comprehend and measure the public reaction. You can start a Web store and dispose of the territorial belonging. Successful business can afford scalability and going global, but a start-up cannot. "Don't try to become a big player at once. Start with one customer or a small group, satisfy their needs. A beginner can't match mass demand", this is what the speaker is sure about.
Olivia Spinelli, Fashion Coordinator at IED Moda Lab, Istituto Europeo di Design (Italy), introduced Giorgia Laureti and Parisi Luciano, IED Milan Graduates (Italy). She was aided by Olga Myelkova, Group Area Manager (Russia), the moderator. Studying in the European Design Institute is based on strong connection with the production sphere. An idea is not enough, a project should be brought to implementation. To keep up with the high quality standards and to accurately realize your ideas, you need full immersion, you need to know how business processes are started up. The graduates told how studying in IED Milan helped them to find their personal unique style and to understand where they should start their journey in the fashion industry.
On March 17, a Start-up show took place during Mercedes-Benz Fashion Week Russia. Authenticateit – a global system for checking authenticity of goods; Virtual Tailor – digital 3D solutions for apparel production and sales, MNEidet (It suits me) – distant advice of fashion consultants; Bombow.me – a personal chatbot assistant for shopping, Dress Code A.I. – a virtual fitting room, Sibirsky Proekt LLC – an electronic card instead of dozens of privilege cards; Project 1 – shopping of the future; Motorica - a functional prothethis as a state-of-the-art trendy accessory; E-Contenta – artificial intelligence for native advertisement; MF Studio – artificial intelligence that develops apparel design; GetShop.TV transforms spectators into buyers; Surfancy – an interactive window display, Higher School of Light Design at ITMO University – a backpack with a turn signal that reacts to the bicycle movement, dynamically lit accessories and bio-perceptive fashion, a smart chameleon coat; Agat Ltd. – multifunctional IT clothes that changes color depending on the wearer's mood; a wheel chair – SI 1101 to demonstrate clothes specially designed for the disabled; CITYBag – convenient mobile luggage for a contemporary citizen.
Here are some of the most interesting start-ups:
Style Counsel – an application available in Apple Store that has the online stylist feature. With it you can have comments on your look at any time of the day. You just need to make a selfie and to ask a question like "Should I buy this dress?" And bloggers from all over the world will help you to make a decision about your purchase or your look.
ShareCloth.con allows designers to combine their design skills with revolutionary 3D technologies. 3D printing in the future will require making design in a special application, printing and instant selling online with consequent smooth shipment. This will significantly speed up the process, and it will take much less time from the idea to its implementation and testing.
Cloudburst - smart clothes from magnetic fabric that can transform in accordance with the wearer's needs. The outstanding feature of this technology is that the fabric is draft- and pollution-proof.
Brutally 3D footwear – the concept of the project is making unique footwear and accessories design with a 3D printer. Founders of the project cooperate with orthopedists to design footwear in accordance with the anatomic standards.
Posh – this is a creative start-up that developed a unique smart pendant that can synchronize with your smartphone via Bluetooth. That is why the pendant can show any image – it can be a picture or an inscription, or a word for the world from the owner of this trendy accessory.
#TOLSTOVKAMECHTY (Dream Sweatshirt) – offered anyone to make a comfortable and trendy sweatshirt with color, style, inscriptions and prints of the buyer's choice. The most difficult part is to choose the design, and getting your dream sweatshirt is as simple as ABC, the authors of the project say.
SC-TEK presented their smart treatment for beach fabrics. Every fiber is treated independently in the atmosphere of compressed CO2. This is an eco-friendly process. It will be possible to treat fabrics on industrial scale, and the treatment process won't take more than one hour.
Bundlesapp – this is a smart shopping assistant bot in the messenger. Just enter your query, and your personal bot will choose things that suit you by model, by color, by size and by price. In reply to your query the bot will send you a picture of the thing found along with the link to the site where you can get it.
Cardberry offered to replace all privilege cards or to load them all into your smartphone. This projects ensures data storage and makes shopping more convenient.
Try. Fit Start-up – this is a unique 3D scanner stop that helps the customer to find his/her perfect shoes. No more sufferings from uncomfortable or poorly selected shoes. Customers should just scan their feet in the store to make sure that the footwear offered by the application suits them. After that the 3D clone of the customer's shoe is saved in the data base, and the customer can order footwear online, from home and be sure that the size will be just fine. Now Try.Fit cooperates in Russia with Adidas and Ekonika.
Preloved – this is a joint French-Russian project of online shopping. This project will allow the customer to buy second-hand clothes and accessories of premium and luxury brands online and not to be afraid of buying counterfeit things. All goods are double-checked for ingenuity and compliance. The experts guarantee that counterfeit things will be discovered at early stages.