Work from home, depleted social events, adoption of a fitter lifestyle has given a shot in the arm to sportswear and footwear brands as they have seen both demand and sales grow. In fact, fast-fashion and lifestyle brands have felt the heat with increased sales of sportswear brands. As per industry estimates, the sportswear market grew 8-10 per cent year-on-year from July to December 2020, as consumers stayed at home and preferred athleisure for both fitness and as work-from-home attire.
Lifestyle, fashion brands had a tough year
As per a Economic Times report companies like Decathlon, Asics, Puma, Skechers and Reebok clocked in 7 to 24 per cent annual growth in 2020,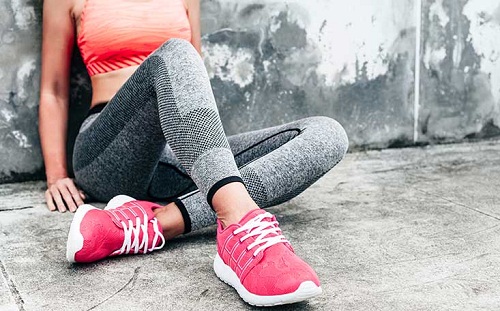 outpacing top apparel and lifestyle retailers like Zara, Benetton, Marks & Spencer, Levi's and Lifestyle. As per there regulatory filings lifestyle brands either recorded a dip or grew in low single-digits during the year.
AltInfo, a data insights firm states, French sporting goods retailer Decathlon grew 24 per cent in the year ended March 2020 to Rs 2,231 crore, doubling sales over the past two years; Reebok grew 7 per cent to Rs 428 crore. German brand Puma's sales went up 22 per cent to Rs 1,413 crore in the year ended December 2019.
Comparatively, most apparel companies, recorded slow growth due to store closures and COVID related fear which resulted in fewer people stepping out of their homes even with various phases of unlock. Sportswear sales however, continued to increase. In fact, sportswear brand which had for long relied on bricks-and-mortar stores also benefited after boosting their online platforms.
As Rajat Khurana, MD, Asics India and South Asia told the Economic Times, "There is an increasing number of people who are getting inclined toward health and fitness, and more people going to the gyms, where young consumers don't just want to be fit but also want to look good. So athleisure products have a blend of performance and looking good," said. "The market dynamics is working in our favour and we grew 30 per cent last calendar year." Comparatively, in 2019, the company had reported 18 per cent growth.
Abhishek Ganguly, MD, Puma India said "This is a trend which is pronounced since the last two-three years and has been revalidated and become more pronounced since unlocking." He feels consumers are more focused on health and the market for sportswear has grown during the pandemic while the apparel segment is seeing headwinds.
Online retail heightens sportswear sales What helped the sportswear and footwear business during the pandemic was the growing popularity of e-retail. Flipkart recorded a surge in demand for T-shirts, track pants, running shoes, walking shoes and women's tights. In fact, sports shoes sales grew in Tier-III markets. And as per a Flipkart spokesperson "Fitness as a category has been consistently growing year-on-year, and during the evolution of the pandemic we have noticed the trend of consumer searches increasing for fitness wear and gear on Flipkart as they continue to explore different fitness routines." Amazon India too witnessed higher demand for sportswear and comfort wear besides work from home essentials like open footwear. During the festive season, Amazon saw 1.2 times higher demand year-on-year for sportswear with consistent demand for running shoes, and 1.6 times growth in women running shoes.
Meanwhile, India is one of the fastest-growing and largest international markets for footwear companies. Global brands like Reebok, Adidas, Nike and Puma, around for over two decades, have established themselves with strong sales and dedicated consumers. Now new players like Skechers are positioning themselves as comfortable lifestyle and regular athletic wear. In fact, Skechers saw strong double digit growth for the full year.