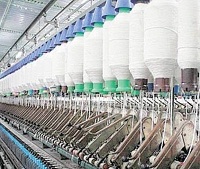 From being called one of the most pragmatic Budgets of modern India to being hailed for its positive and growth-oriented initiatives, the Union Budget 2021-22 has been appreciated by all sections of the Indian textile and apparel industry.
Textile parks, custom duty reduction to make SMEs more competitive
As A Sakthivel, Chairman, AEPC opines, the budget ensures robust economic recovery. The allocation of Rs 10,683 crore for production linked incentive scheme for MMF garments and technical textiles, will promote MMF garment exports from India. The seven textile parks, to be set up under the MITRA scheme, will attract huge investments, notes Ashok Juneja, President, Textile Association of India. Their plug and play facilities will help Indian SMEs build their competitiveness, he adds. These parks can also be aligned with their sustainability goals to attract international buyers and investors, he adds.
Sakthivel and Juneja also appreciate the reduction in custom duty on nylon to 5 per cent from the earlier 7.5 per cent. This will make the MMF industry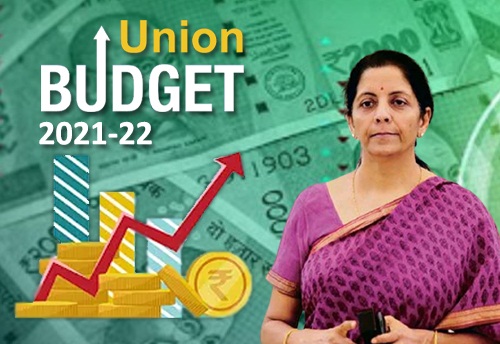 more competitive and boost exports, opines Juneja. However, the levy of 10 per cent basic customs duty on cotton imports may shoot domestic cotton prices, weakening competitiveness of Indian cotton exports, he adds. The Budget also allocates Rs 1,624 crore for the shipping sector. It launches a new scheme to promote flagging of merchant ships which will help reduce shipping costs, Sakthivel opines.
Removing ADD will boost MMF value chain
One of the most important decisions is the removal of anti-dumping duty on PTA, says Rakesh Biyani, President, CMAI. He feels, this will boost the MMF value chain and enhances its competiveness globally. Biyani also appreciates the other measures announced in the Budget. The review of Rules of Origin, cheaper imports of MSME goods and refund of all the taxes and levies for exports will make every Indian district an export hub, he adds.
ATUF to clear pending capital subsidy
Raja M Shanmugham, President, The Tirupur Exporters Association (TEA) is optimistic about the allocation of Rs 700 crore for Amended Technology Upgradation Scheme (ATUFs). He feels, this will help clear pending capital subsidy. The allocation of Rs 30 crore for Export Promotion Studies and Rs 100 crore for Integrated Scheme for Skill Development will strengthen India's ecosystem, he adds.
Tax norms relaxation will remove anomalies
Shanmugham also hails the government's decision to allow women workers to work in night shift and reduction of compliance burden on employers with single registration and licensing, and online returns. The proposal to reduce time limit for reassessing income tax proceedings from the present six to three years will help taxpayers concentrate in mainstream business, he adds. Changes in taxation changes and measures taken to simplify GST, will help remove anomalies such as the inverted duty structure, adds Juneja.
Urgent need for waste water management techniques
Though the Finance Minister touched upon clean air and renewable energy in her speech, nothing was mentioned about water conservation and wastewater management. One of the most polluting industries that discharges more than 100 kilo litres of wastewater a day, the T&A industry requires wastewater management initiatives urgently, points out Juneja.