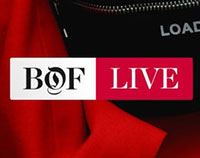 Pushed by the COVID-19 pandemic, many European fashion labels such as France's Naf Naf, UK's Oasis and Italian luxury menswear maker Corneliani changed hands this summer. The deals cracked by these companies' indicate the kind of transactions likely to happen later this year. European brands, forced to make these deals, were smaller compared to their American counterparts. Weighed down by expensive store networks, these domestic high street and mall brands were amongst the first to crumble amid lockdowns. On the other hand, luxury conglomerates and investments funds like Mayhoola or Eurazeo refrained from striking any deals during the pandemic.
Some UK brands that hit bankruptcy included the popular Oasis and Warehouse labels, both owned by
Aurora Fashions. British e-tailer Boohoo too faced rough weather as no investor was willing to purchase the entire business. The retailer had to nab e-commerce businesses and intellectual property for £5.25 million ($6.9 million). It now plans to retain its brand identity through its e-commerce sites while rapidly switching over design, manufacturing and distribution to the group's own systems, with a relaunch scheduled for as soon as mid-September.
Deals like these reveal that even though the market favors the biggest brands, smaller ones too have an opportunity to survive financial crisis by effectively managing losses. Big US brands facing bankruptcy can be rebooted through e-commerce in case their brick-and-mortar business fails to improve.
Focus on factories and crafstmanship
Fuelled by rising consumer interest in product origin and increased competition among brands to secure the best suppliers, the next round of mergers and acquisitions is likely to focus on factories and craftsmanship. However, governments fear these deals could lead to a loss in cultural values while brands are worried about losing access to suppliers.
Italian fashion trade groups are lobbying for extensive government support as suppliers are falling further behind financially amid reduced orders for the coming seasons, as brands adapt to lower demand. Bigger players in luxury sector of the country are expected to get involved in deals to protect suppliers and craftsmanship.
Large business groups and global firms to join M&A activity
Deal-making in Europe is expected to pick up again this autumn with large groups and global private equity firms expected to join in the activity. Corporate bankruptcies are also expected to surge leading to once-in-a-lifetime bargains. But rather than immediately reverting to the traditional model of buying competing businesses to expand their scale, companies will focus on assets that could help them address challenges.