More than 100 designers from Russia, Georgia and Kazakhstan, new names and traditional participants attended Mercedes-Benz Fashion Week Russia.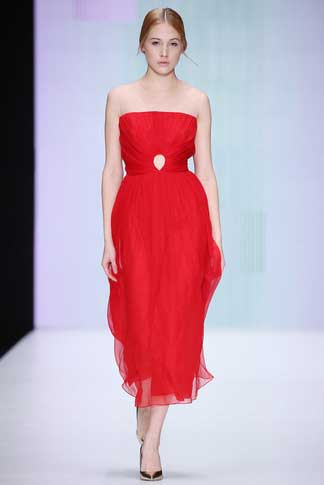 Linen suits and maxi skirts were harmonically combined with long shirts embroidered in colorful ornaments. Cotton tunics and dresses with sky blue inserts were enhanced by light elegant mantles, hand woven lacework collars, as well as fine feather and red linen jackets. The garments were manufactured using different embroidery techniques, appliqué and separate artistic crafts patterns.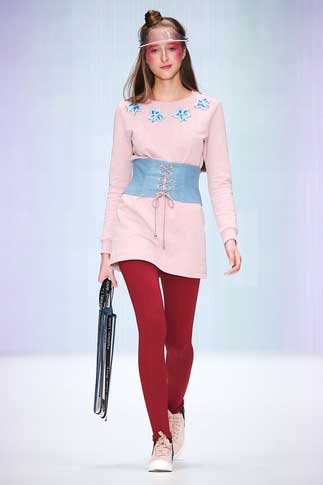 As part of the spring/summer 2018 collection Vyacheslav Zaytsev came up with a comprehensive women's wardrobe set for two seasons, from long bell-bottomed coats for cold spring to light silk blouses with summer appliqué. The fans of the fashion house could trace how colors in the artist's creations evolved, as white, checkerboard coloring and red-and-white spots were added to the equal combination of black and red, while laconic blends of emerald and blue gradually contrasted the basic collection colors.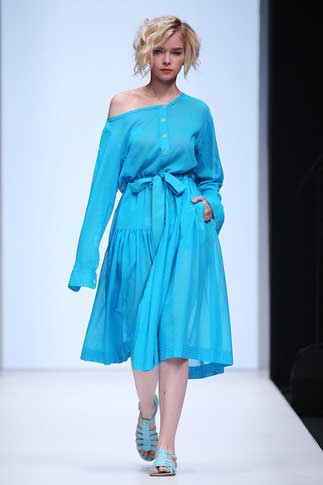 Provided by MTS company, Generation M is a digital platform that supports talents coming from different fields of knowledge. As part of a joint project by the Russian Fashion Council and MTS company young winners of the Fashion Generation M online contest presented their first collections. The winners were chosen among more than 4,000 participants from all over the country.