"Techtextil, International Trade Fair for Technical Textiles and Nonwovens and Texprocess, International Trade Fair for Processing Textile and Flexible Materials will be held in Frankfurt between May 9th to 12th May, 2017."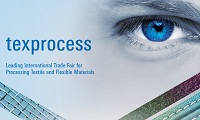 Techtextil, International Trade Fair for Technical Textiles and Nonwovens and Texprocess, International Trade Fair for Processing Textile and Flexible Materials will be held in Frankfurt between May 9th to 12th May, 2017.
Under the heading 'Living in Space', in cooperation with the European Space Agency (ESA) and the German Aerospace Centre ,the two fairs will illustrate the broad spectrum of applications for technical textiles with examples from the aerospace sector.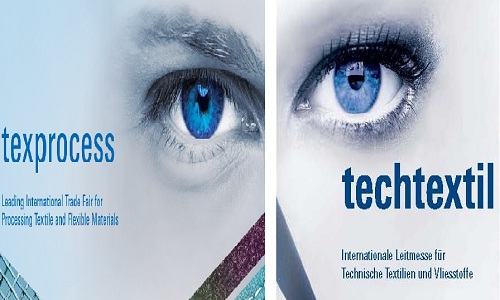 "Space fascinates people all over the world. All our space missions are backed by many years of research and innovation in which new materials and processing technologies played a decisive role", says Frank Salzgeber, Head of ESA Technology Transfer Programme Office (TTPO) on the collaboration with Techtextil and Texprocess.
Dr Rolf-Dieter Fischer, Director, DLR Technology Marketing, adds, "Thanks to their extreme durability and temperature resistance, many of the materials developed for space travel are finding their way into everyday products, and vice versa. This is particularly true of fibre-based materials with materials developed for space suits that regulate heat and moisture now being used in sports shoes, garments and home textiles."
"It will take several years before we can hold fairs on Mars. Until then, we will show at Techtextil and Texprocess products and processes covering almost all aspects of human life, from clothing, via building and mobility, to safety, medicine and agricultural technology – in other words, all those fields that are necessary for travel and survival in space", says Olaf Schmidt, Vice President Textiles and Textile Technologies, Messe Frankfurt.
Techtextil to present high-tech textiles and textile processing technologies
In addition to a space-oriented area in the vicinity of exhibitors for functional apparel textiles, insights into the start-up scene and expert lectures are planned. Based on the areas of application for technical textiles, Techtextil will present high-tech textiles and textile processing technologies from and for the space sector revolving around four main themes. 'Mobility' brings together examples of applications relating to locomotion in space, e.g., lightweight structures for space capsules and parachute fabrics. 'Clothing' covers the subject of functional garment textiles such as space-inspired high-tech fashion. 'Civilization' stands for textile products for survival, e.g., geotextiles for growing foodstuffs and textiles for medical applications, as well as for energy production or filtration. 'Architecture' presents applications for dwellings and the infrastructure.
According to the German Aerospace Industries Association, the German aerospace industry generates annual revenues of 34.7 billion euros and is set to expand further. With a growth rate of 12 percent a year, aerospace is one of the world's driving forces for growth in the field of carbon-fibre reinforced plastics. Used in components of space capsules and fuel tanks, this heat and deformation resistant material cuts weight and, therefore, transport costs. Fibre-reinforced composites are also used in the folding antennae of communication, which can be as much as 30 metres in diameter when opened, and earth observation satellites. Just to mention, a space suit consists of numerous layers of high-tech textiles that protect the astronaut from heat and radiation at the same time as regulating the body temperature.
Texprocess: A clothing industry hotspot for technology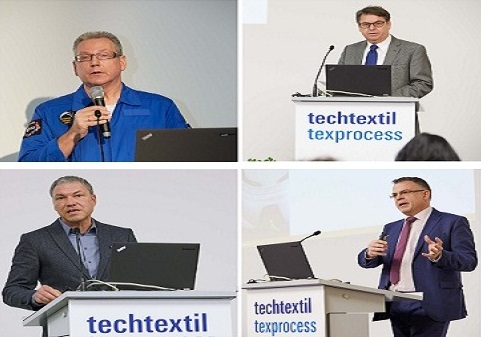 "It is well worth our while continually developing Texprocess further, with regard to the technologies and processes on display, the hall layout and the complementary programme." says Olaf Schmidt, Vice President Textiles & Textile Technologies, Messe Frankfurt.
Texprocess reports growing sign up numbers, particularly in the CAD/CAM and Cutting, Making, Trimming (CMT) product groups. Technologies and material for Sewing, Joining and Fastening are growing steadily, too. The range of products at Texprocess once again covers all stages in the value-creation chain for textile goods, from design, IT, cutting out, sewing, seaming, embroidery and knitting to finishing, textile printing and logistics.
Premiére: Digital Textile Micro Factory
One of the highlights at the upcoming event will be the 'Digital Textile Micro Factory' presenting a live demonstration of an integrated production chain for apparel. In collaboration with the German Institutes for Textile and Fibre Research in Denkendorf and a number of well-known companies in the textile sector, Texprocess will, in the micro factory, demonstrate the entire networked production of items of clothing – from the design stage to digital printing, automatic cutting out and fabrication.
"The demand for individualised products necessitates making the entire production process more flexible. Serial production with, at the same time, smaller and smaller batches, right down to batches of just one, is only possible with industrially manufactured individual products. These fully automated and networked processes can now be implemented through the use of digitalisation," adds Elgar Straub, General Manager of the VDMA's Textile Care, Fabric and Leather Technologies Division.
Industry partners of the Digital Textile Micro Factory at Texprocess are Assyst, Human Solutions, Coldenhove, Duerkopp Adler, Ergosoft, Eschler Textil, Mimaki, Monti Antonio, Schoeller Textil, Seripress, and Zuend.
Focus on Digital Printing
Digital Printing will be one of the thematic focuses of the Texprocess complimentary programme. The sector's information service, the World Textile Information Network (WTiN) will, for the first time, be organising the European Digital Textile Conference at Texprocess. The conference will centre round technologies for digital printing on textiles and will be held on Wednesday 10th May.
Catwalk for innovative processing technologies
Following on from the success of its first edition, the Innovative Apparel Show is to be continued and set on an international footing. For the first time there will be a German university, and three European universities / colleges from outside Germany, showcasing, on the catwalk, their fashion designs from functional textiles and the processing stages that go into making them. The show will take place on each day of the trade fair.
With the Texprocess Innovation Award, Messe Frankfurt seeks, for the fourth time, to honour the best new technological developments in the field. The awards in the various categories will be presented during the joint opening ceremony for Texprocess and Techtextil, on 9th May 2017.
Texprocess will again be taking place in parallel to Techtextil, leading international trade fair for technical textiles and nonwovens (also from 9th to 12th May 2017). In all, 1,662 exhibitors from 54 different countries attended Texprocess and Techtextil in 2015, together with a total of 42,000 trade visitors. Over 13,300 of them came to see Texprocess. Added to that, there were around 7,600 additional visitors, who came across from the concurrently held Techtextil.