The 'Make in India' sentiment is pervading across all Indian industries particularly leather and chemical industries which are pleading with the government to impose anti-dumping duty on import of Chinese footwear and chemicals like Sodium Sulphide and basic Chrome Sulphate.
Both these industries have been urging the government to increase import duties on these products by almost 35 per cent. Particularly, chemical manufacturers who are facing the wrath of cheap Chinese imports. Ramesh Juneja, Regional Chairman, Council of Leather Exports says, cheap import of Chinese chemicals for footwear treatment is fast eroding local manufacturers. Hence, the government needs to impose an anti-dumping duty on these imports.
Initiatives to battle Chinese imports
Leather and chemical manufacturers and suppliers in the country have decided to boycott Chinese commodities. They are also urging the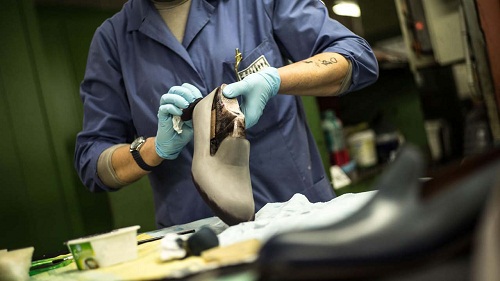 government to levy more taxes and duties on Chinese leather imports. These manufacturers are also attracting new investments in the sector. Oricon Enterprises has formed a joint venture agreement with Tecnocap, an Italy-based company for manufacturing lug caps. In 2019, Berger Paints India acquired a 95 per cent stake in STP, while Bharat Earth Movers (BML) manufactured the first coach in Mumbai under Make in India.
Though credible, these initiatives may not be sufficient to revive Indian leather and chemical manufacturing as India has very low manufacturing capacity. Also, cheap imports and failure to adapt to new technologies such as e-commerce, hampers growth.
Fashion struggles to survive
Closely linked with the leather and chemical industries, the Indian fashion industry is also suffering from low priced China imports. COVID-19 has forced many fashion companies to cancel orders. These businesses are unlikely to survive the pandemic due to massive drop in consumer demand for fashion especially in physical stores.
To tide over the crisis, many fashion brands have accustomed themselves to online sale channels. However, they are currently focusing on primary products such as masks, gloves and sanitzers. E-commerce labels like Myntra and Flipkart are offering huge discounts to attract consumers. However, the industry need to be revived urgently as there is a lot of unmet demand in the country.